Residents at a care home in Weymouth have been enjoying a Platinum Jubilee celebration fit for a queen.
Care UK's Anning House, on Cross Road, has welcomed the friends and family to mark the Queen's official 70-year milestone by planting trees for The Queen's Green Canopy.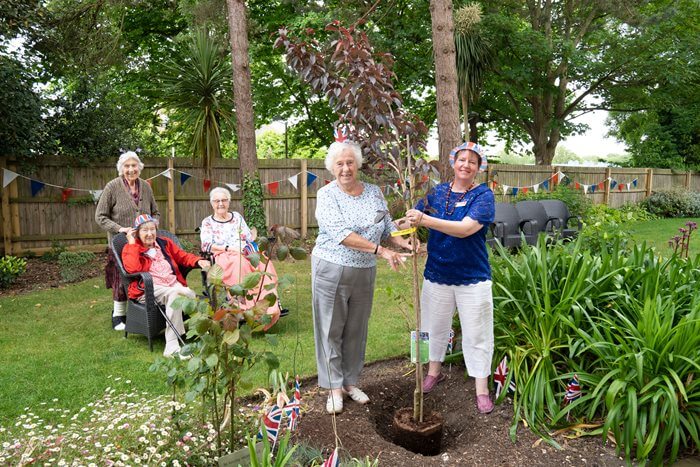 The Queen's Canopy is a one-of-a-kind tree-planting initiative created to commemorate Her Majesty's Platinum Jubilee in 2022, inviting people from all across the UK to 'Plant a Tree for the Jubilee'.
The team at Anning House organised for one new tree to be planted in the home's garden. The aim is not only to mark the jubilee, but also for the new tree to encourage more local wildlife and birds to the garden.
Anning House also welcomed family and friends for a 'Big Jubilee Lunch', an initiative launched to encouraged communities to celebrate their connections and get to know each other a little bit better. The home's head chef treated everyone to a feast fit for a queen with sandwiches, home-made cakes and scones.
Michelle Harwood, General Manager at Anning House, said: "We had a great time celebrating the Queen's Platinum Jubilee here at Anning House.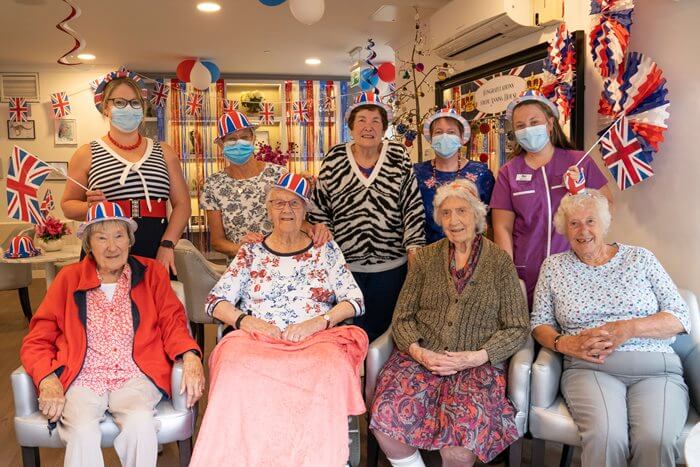 "The Platinum Jubilee offers the perfect opportunity to get together with loved ones and celebrate the last 70 years of both the Queen, and the wonderful residents, incredible reigns. Many residents have fond memories of celebrating the silver, golden and diamond jubilees with their families and communities, and we were keen to ensure the Platinum Jubilee was no exception!
"We have many royalists here at Anning House who were keen to mark the Queen's incredible reign and celebrate in style. Everyone had a fantastic time, and we're already planning our next royal knees up!"
To find out more about Care UK's Platinum Jubilee celebrations, please visit: careuk.com/platinumjubilee.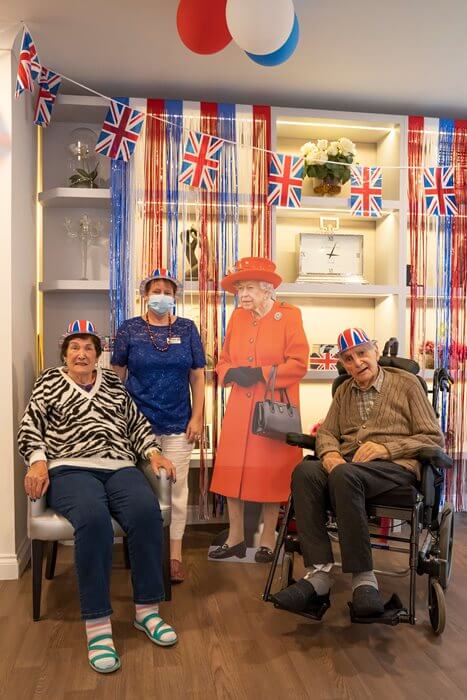 Designed to enable residents to live active and fulfilled lives, while also promoting independence, Anning House, which remains open to potential residents, incorporates space for hobby and leisure activities. The home provides full-time residential care, nursing care, dementia care and respite care. The layout of the building is configured into a series of individual suites, each having a dedicated lounge/dining room to help facilitate the creation of close-knit communities.
To find out more about Anning House, please call Home Admissions Advisor, Esther Sheppard on 01305 896744, email esther.sheppard@careuk.com or visit careuk.com/anning-house.