A care home in Cheltenham is inviting the local community for a day of family-friendly summer fun, with a host of exciting activities.
On Wednesday 24th August, from 12-4pm, the team at Care UK's Sandfields, on St George's Road, is opening the doors to welcome the people of Cheltenham to their summer fair.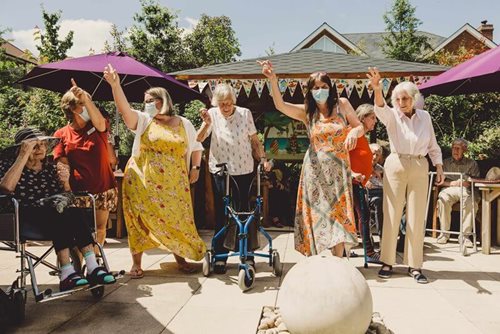 There will be a raffle, where visitors can try their luck to win a host of prizes, along with a range of games, including hook a duck and ring toss to keep guests entertained.
Guests will also be treated to a barbecue, with hot dogs, pulled pork and chicken, specially prepared by the home's chef – plus some ice cream for dessert to top it off.
Those visiting will also get the chance to take a tour around Sandfields and see exactly what life is like at the home.
Malaika Charles, Home Manager at Sandfields, said: "Maintaining strong relationships with the community is an important part of life at Sandfields, and hosting our summer fair provides us with a wonderful opportunity to welcome the people of Cheltenham into our home.
"We are delighted to be able to be able to open our doors to the local community once again and celebrate summer together in style. Everyone is very excited to have friends, family and neighbours joining us for a day of fun, with lots of friendly competition too!
"We're really looking forward to welcoming local people for an afternoon of family fun – you won't want to miss this."
Sandfields is a state-of-the-art care home which provides full-time residential, dementia, nursing and short-term respite care. The home, which features 90 en-suite bedrooms, has been designed to enable residents to live active and fulfilled lives, while also promoting independence. The care home incorporates space for hobby and leisure activities and includes its own cinema, bar, hairdressing salon and café.
For more information about Sandfields, contact Customer Relations Manager, Virginia Peachey, on Virginia.Peachey@careuk.com or call 01242 801 867.