Life lessons are often passed from one generation to the next
Each day at Care UK, we hear wonderful words of advice from residents, and we've decided it's time for the rest of the world to benefit from them too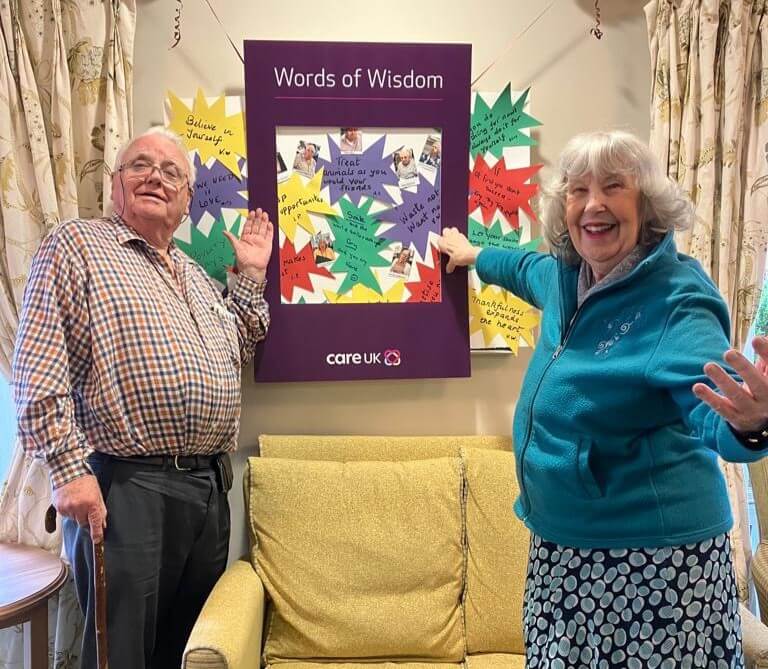 Whether it's to start saving at a young age, trusting your gut or not being in a hurry to grow up, the older generation have endless pearls of wisdom that we can all learn a thing or two from.
That's why we've launched Wisdom Booths, a nationwide initiative which sees residents gift their words of wisdom to the younger generation
At Millers Grange, we created a life-size Wisdom Booth, and invited adults in their twenties to come along for some free and friendly advice from Jean, Theo, John and Ron.
Life lessons on the day included some very matter of fact career advice from Jean, 95, who said, "Don't be put off by others saying you can't do it".
"Keeping yourself clean" was another solid piece of advice passed on by 89-year-old Ron Hayes, when approaching relationships, and Theodosia (Theo) Howells, 97, reminded the younger generation to "always keep smiling".
Care home residents around the UK share their advice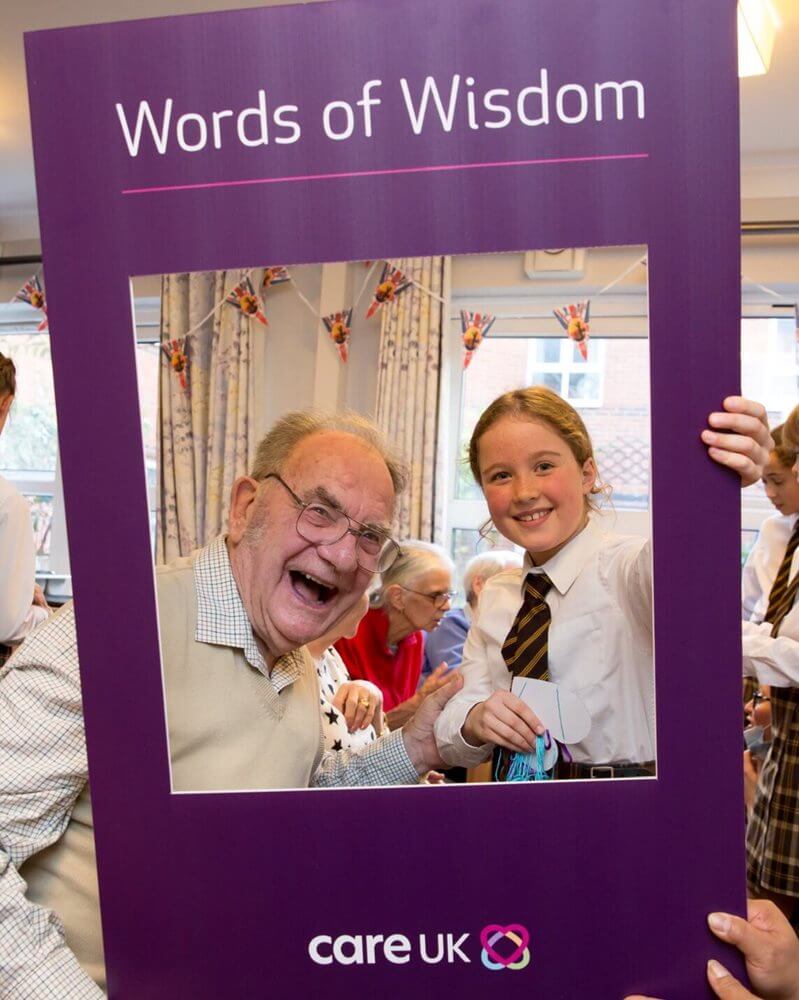 Care UK homes across the country are also taking part in the Wisdom Booth initiative, launching their own advice sessions for younger generations.
Ambleside care home, in Stratford-upon-Avon, is inviting children from two local schools through its doors for residents to talk to them about their school days and share advice on getting through their younger years.
Residents at Dashwood Manor, in Basingstoke, are creating a book filled with advice on specific topics, such as love, money management and life skills. Between all residents living at the home, they will have over 5,000 years' worth of wisdom to share.
Blossomfield Grange, in Solihull, is hosting a mother and baby session, inviting new mothers into the home so that the older generation can share their tips and experiences on motherhood.