Finding the right care for a loved one can be a stressful process – especially if this is your first time looking
How do you know if a care home is the right option?
To help you answer that question, we've created a guide explaining what care homes are and who they are for.
Care homes which are also called residential homes, are places where people live in later life to receive extra support with personal care, such as eating, washing, dressing and taking medication. There are different types of care homes, like nursing homes or care homes with specialist dementia teams.
Read our guide to the difference between a care home and a nursing home.
What do care homes offer?
As well as providing a safe environment for older people where round-the-clock care is available, care homes offer meals, activities and outings to ensure residents continue to live life to the full after moving into a home.
Care homes provide discreet personal care and support in safe surroundings for individuals who are struggling to live on their own.
As well as assisting with washing, dressing and medications, our care teams take care of residents' cleaning, laundry and meal preparation – although residents who are keen to maintain these daily routines are more than welcome to help out.
At Care UK, we have more than 150 care homes, and these offer many different types of support, including nursing or dementia care. We also provide short-term respite care so family carers can have a holiday or to take some time out for themselves.
A safe and welcoming environment
As well as professionally cooked meals and a programme of activities to enjoy, Care UK care homes offer a luxurious setting and safe surroundings.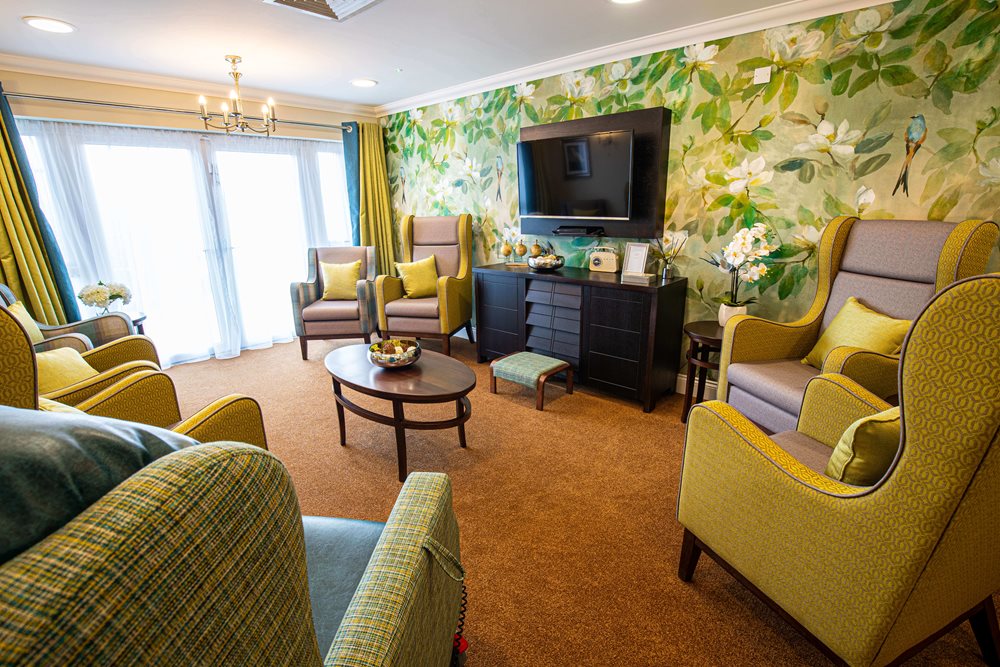 Our homes are divided into suites for residents with similar needs, each with its own lounge and dining area. We find that this offers a calm and comfortable space where residents can form tight-knit communities.
We also stay up to date with the latest technologies. Residents' rooms are kitted out with electronically adjustable beds and a 24-hour call system, and other safety features can be added according to your loved one's needs.
Is a care home right for your loved one? Looking into care is never easy, but if you've realised that your loved one needs more help than you can provide, a care home could be the best place to keep them happy and healthy.
If you're unsure if now is the right time, look out for signs, like whether your family member or friend is having more falls, if they are losing weight, or if they seem lonely or depressed. Read our full list of signs to watch for here.
There are several types of care available, so it's important that you choose what is best for you or your loved one and their unique situation.
For those with low care needs, it may be worth looking into assisted living. We've provided a handy comparison between residential care and assisted living here. A care home can provide a safe environment where help is always on hand, as well as professional catering and companionship.
Frequently asked questions
A care home is a safe and comfortable place where older people can live and receive support with their personal care. There are many benefits to living in a care home: assistance is always on hand with 24-hour care, lifestyle teams coordinate activities that offer opportunities to socialise and stay active and trained chefs cook nutritious meals catered to their preferences. Read more about the benefits of living in care home.