Living the Care UK values
Every day Care UK colleagues live our values of passionate, caring and teamwork to empower residents to enjoy fulfilling lives
Our passionate teams
However, if residents are to lead fulfilling lives, our teams must have fulfilling careers. We have created a sector-leading recruitment, training and development programme to support our people to enjoy a long, successful career with us.
From day one, every new Care UK care home colleague is assigned a buddy to support them through their first weeks. They receive a robust six-week induction followed by ongoing training and development, including apprenticeships, clinical skills workshops and tailored leadership programmes. Through clear career pathways and regular talent reviews we understand colleagues' aspirations and abilities and enable them to fulfil their potential.
Our people help us to innovate and improve, through regular meetings, forums and surveys, and we recognise their great work through monthly 'Going the extra mile' awards in each home and our annual 'Stars' awards.
All of this is helping us to retain great people who understand our ways of working and are committed to enabling residents to live fulfilling lives.
We would like to thank you for the kind and thoughtful way you made Mums birthday a very special day, for her and for us. Everyone went out of their way, it is a pleasure to see her looking so much happier.
Daughter of a resident, Chichester Grange
What does fulfilling lives look like?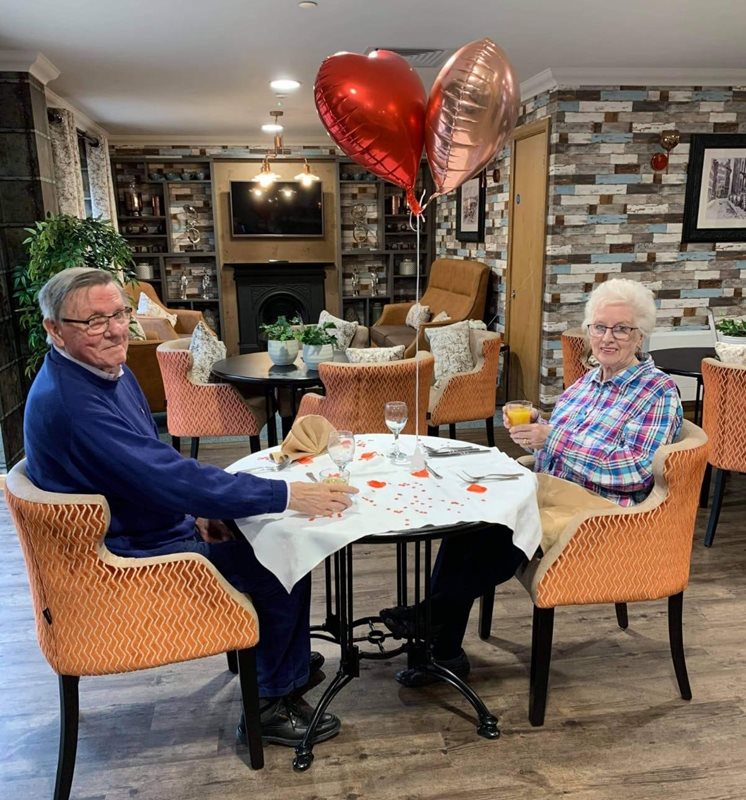 We're passionate about enabling residents to live every day in the way they wish. Our person-centred approach to care means we put residents and their families at the heart of their care. Our teams work with you and your loved one to shape the care residents receive, the food they're served, the activities and experiences they want to do – even the ways they prefer to keep in touch with loved ones.
Our Easy as ABC guide contains lots of help and advice on how to stay active and independent in older age.
Making wishes come true
Dementia or even complex nursing needs are no barrier to empowering residents and bringing joy to their life. As part of our promise to enable residents to live fulfilling lives, our wishing tree project helps residents do just that. When a resident places a wish on our wishing tree, our teams do their best to make that wish come true – no matter how big or small.
We've taken a resident skiing for the first time, and helped a lady overcome her fear of flying at 99 years old. We've organised swimming sessions in local pools, and supported a gentleman to explore Scotland's cities on foot. We've even hosted a wedding breakfast so a lady who was living with dementia could be part of her granddaughter's wedding. And when a very poorly gentleman wanted to sit and hold hands with his wife in the garden while listening to the birds, it was our privilege to make that happen.
From Hershey chocolates to vintage cricket match videos, we'll source hard-to-find items. And we're not averse to getting a bit sneaky to make someone happy. When a lady remarked on how sad it was that all her wedding photos were in black and white, a team member quietly organised for a treasured photo to be recreated in glorious technicolour.
Working together
Much of what we do is only possible with the help of residents' families and our friends in the community. We forge strong ties with local schools, clubs, churches, businesses and charities and do our bit to support them by fundraising, holding dementia cafés and free information sessions – even delivering afternoon teas to people at risk of loneliness and Easter treats to our young friends at local nurseries.
Use the find a care home search tool to find a care home near you.