Continuing to feel part of the local community is important as we age
That's why our teams ensure residents stay connected to their community and the people they care about. Many residents come from the local community, and we're keen for them to continue their links with local groups as much as possible.
Our homes play an active part in community life too. We invite schools and community groups such as local clubs, charities and performers to visit us regularly. Everyone gets a warm welcome.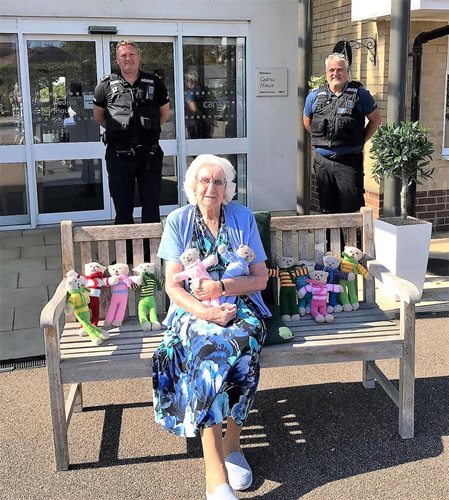 Last year, residents at Sherwood Grange were joined by the Putney Women's Institute to unveil their new addition to the home's garden. Peggy from Cedrus House knitted over 200 teddies for the Suffolk police, while further west, the team and residents at The Potteries in Poole were delighted to welcome the senior management team from a local manufacturer, who transformed their garden as part of the community outreach programme.
Bringing generations together
Intergenerational relationships can be incredibly beneficial to both younger and older people alike and can provide residents with a sense of responsibility and purpose. That's why our homes work with schools, clubs and other local groups.
With visiting restrictions easing, many homes are welcoming children back into their homes. At Colne View, residents were delighted to hear the joyous laughter of their younger friends in person when they were finally reunited after two years apart.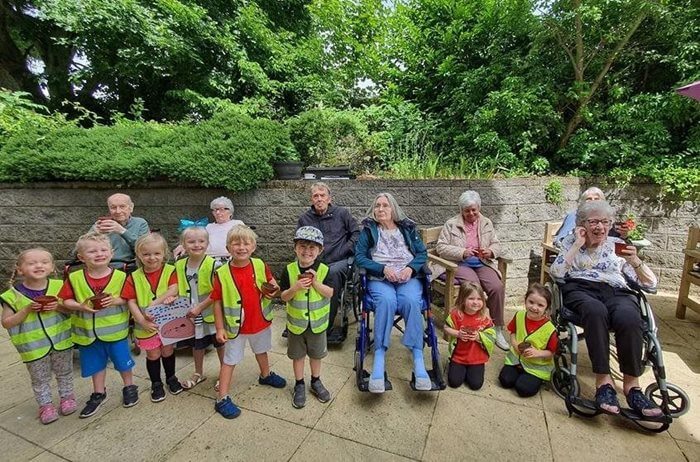 Even when homes were unable to welcome children to visit as they would have liked over the past two years, they looked for new ways to connect and support the younger members of their communities.
Residents at Cavell Court decided to read classic bedtime stories for local children to ensure no child missed out on a bedtime story, while Priors House donated £1,000 to Kissing It Better, a nationwide charity which aims to end isolation for older people living in the community through intergenerational activities.
Sharing expert advice
We believe in playing our part in supporting people in the local community who may be caring for loved ones at home. Throughout the year we run lots of free, informative events at our homes and welcome friends, family and the wider circle of the community to come along and join us. Keep an eye on your local care home website or get in touch with us to find out when we're holding the next event.
Our homes also develop good relationships with GPs and other local healthcare professionals to share knowledge, exchange ideas and to ensure residents have continued access to effective, high-quality care and specialist services.
Use the find a care home search tool to find a care home near you.