A Bury St Edmunds care home has been crowned a winner of a prestigious regional award.
The dementia team at Care UK's Davers Court, on Shakers Lane, has been awarded first place in the end-of-life care category, as a result of their exceptional support and compassion, in the Suffolk Care Awards 2022.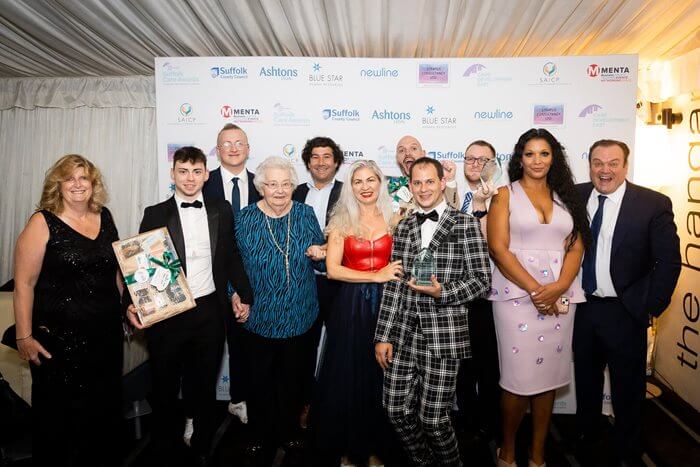 Working hard to provide maximum care and comfort to residents living with dementia who also require end of life care, the team work closely with relatives to create a personalised environment for each resident, tailored to their likes and preferences.
Keen to promote independence wherever possible, the team also practise special methods of communication with residents enabling them to retain their dignity and autonomy.
Sally Shadbolt, Home Manager at Davers Court, said: "We're incredibly proud of our dementia team at Davers Court. They go above and beyond to ensure residents are treated with care and understanding, whilst simultaneously aiming to support residents to be as independent as possible.
"The comfort, wellbeing and happiness of residents is always our top priority and the whole team go to every length possible to ensure all their needs are met.
"We'd like to take this opportunity to say a huge well done to our wonderful team – they make a huge impact on the residents' lives, and it is heart-warming to see that their hard work is recognised."
Davers Court is a modern care home which provides full-time residential, nursing, dementia and end-of-life care. Designed to enable its residents to live enjoyable and fulfilling lives, the care home has its very own cinema and hair salon, and there is plenty of space both in and outdoors for relaxation and recreation.
To find out more about Davers Court, please contact Customer Relations Manager, Chantal Sencier, on 01284 844640 or email chantal.sencier@careuk.com.
For general information, visit careuk.com/davers-court.