At Care UK, we care for older people in warm, friendly and comfortable care homes across England, Wales and Scotland.
Our 10,500-plus colleagues provide a wide range of quality care services, ranging from residential and nursing care, to day care, respite care, dementia care and end-of-life care. While we care for over 8,000 families in over 150 care homes, each one of our colleagues is focused on delivering care and support that's tailored to each resident's individual needs, interests and wishes.
We have the largest number of 'outstanding'-rated care homes of all the major providers, and our teams regularly win national care awards. We take pride in delivering expert, tailored care to older people.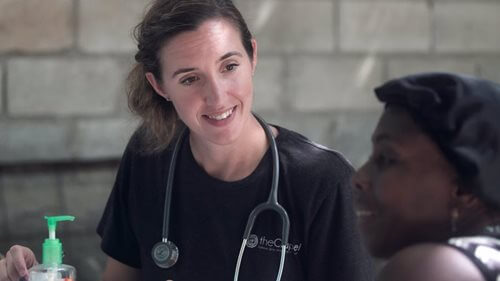 How we work with care professionals
Care UK has been working with community healthcare professionals for 40 years. We work in partnership with multidisciplinary teams, CCGs, hospices, hospitals and social service teams to provide the right care in the right way to the people we care for.
How we work with you
Local authority and social care teams
We take an innovative approach to resolving the challenges faced by hospital and social care teams, including acting as 'step down' care for older people leaving hospital, giving them the time and care they need to recover from an operation or fall.
Our teams can facilitate timely assessments to ensure quick hospital discharges to free up beds. We also provide help and support for families, guiding them through their loved one's journey into care.
Event partnerships
We also have close relationships with charities, organisations and specialists who are aligned to older people's care, including age- and dementia-related charities, solicitors and dementia organisations. We run virtual training and information events for family carers and communities. These span a wide range of topics – from funding care to creating Powers of Attorney, understanding dementia to eating well in older age.
Working with our homes
Our teams are passionate about ensuring residents' health and wellbeing. Our strong ties with physiotherapists, podiatrists and complementary therapists, as well as hairdressers, entertainers, exercise providers and schools ensure that residents enjoy rich and fulfilling lives.
If you're a community organisation or service provider and you're interested in working with us, your nearest Care UK home team will be happy to help.
Care UK in Scotland
The teams in our seven Care UK care homes in Scotland provide high quality care for older people who are living with a variety of needs, including different forms of dementia and complex health conditions.