Why we're looking to the past for a new pastime at Care UK
Regardless of age, hobbies play an important part in all of our lives. Whether it's to pass the time, destress, or remain mentally productive, having a hobby provides endless opportunities to enrich our lives.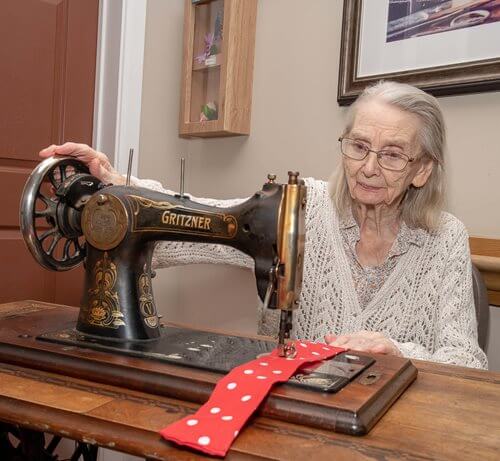 With technology ever evolving, the opportunity to enjoy something new is constantly being created – but with more hobbies on offer to explore, the risk of losing much-loved pastimes increases. From woodworking to flower arranging and embroidery, these favourite hobbies from the past risk being lost in the digital age to video games and other forms of online entertainment.
To stop these hobbies from being forgotten, residents in Care UK homes across the country have been stepping back in time to revisit their favourite pastimes and calling on younger generations to see if hobbies from their past are still enjoyed today. From conversations with grandchildren to virtual workshops with schools and youth groups, residents are exploring how hobbies have evolved from their time as a youngster.
For those living with dementia, revisiting a past hobby can help bring back memories, as well as providing an enjoyable way to connect with others through a familiar activity that once brought joy.
These positive feelings gained from stimulating memories through the chosen hobby can help decrease stress, reduce agitation, and provide a feeling of success and confidence if the hobby is something they are still able to do. Revisiting this hobby can also create an opportunity to have a meaningful conversation, where fond memories and successes can be discussed.
On top of physical benefits, from increased motor skills to improved coordination, hobbies such as drawing or knitting can also boost cognitive function and even reduce the rate of development for a range of memory conditions, including Alzheimer's.
Other hobbies, such as gardening, walking or jigsaw puzzles, also offer the added benefit of providing a fantastic opportunity for social connection – by bringing together groups of people around one common activity – so we would like to encourage everyone to share their favourite hobby and try a new way to pass the time.
Discover more about the benefits of hobbies