A national care watchdog has given a care home in Ferndown its seal of approval, with relatives and residents praising the positive culture created by the Home Manager.
The Care Quality Commission's (CQC) report, which regulates all health and social care services in England, gave Care UK's Ferndown Manor, on Golf Links Road, an overall 'good' rating following an unannounced inspection.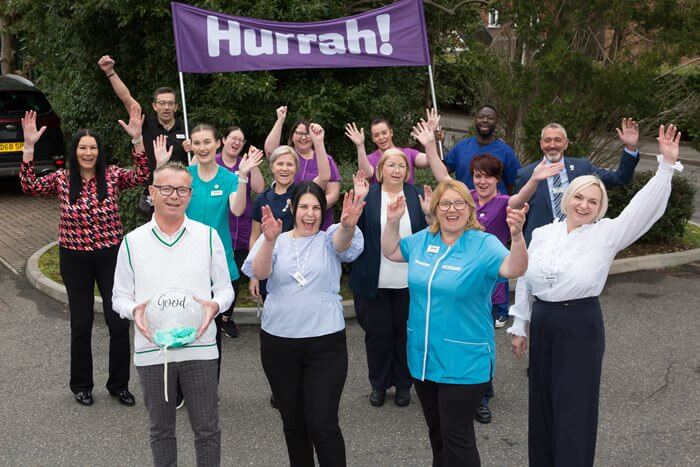 The care home is rated 'good' rating in all categories, which includes care and well-led.
Inspectors highlighted that, Sara Muslin, the Home Manager, promotes a positive culture that is person centred, open, inclusive and empowering. Residents told the inspectors they knew Sara well and felt listened to.
Residents said: "Sara always has time for you, you can talk to them about anything they're so kind", "Sara is nice, they come and see me, and I can always talk to them if I want to" and "I know I can always go and speak to Sara if I want to."
Team members told inspectors they felt supported by the Home Manger to do their jobs well. One member of the team said, "Sara is the best manager I have ever worked for. Sara is calm, approachable, instructive and always on hand to listen and support the team."
The inspectors also praised the way the residents, relatives and the team were involved in the running the home. They noted that satisfaction surveys had sought the views and feedback from residents.
The inspectors were pleased to see relatives of residents were asked for their views and invited to attend meetings in the home.
Sara Muslin, Home Manager at Ferndown Manor, said: "Ferndown Manor's team has worked tirelessly to ensure that we provide a welcoming and positive environment for all residents and their families, and so everyone is thrilled to achieve the good rating.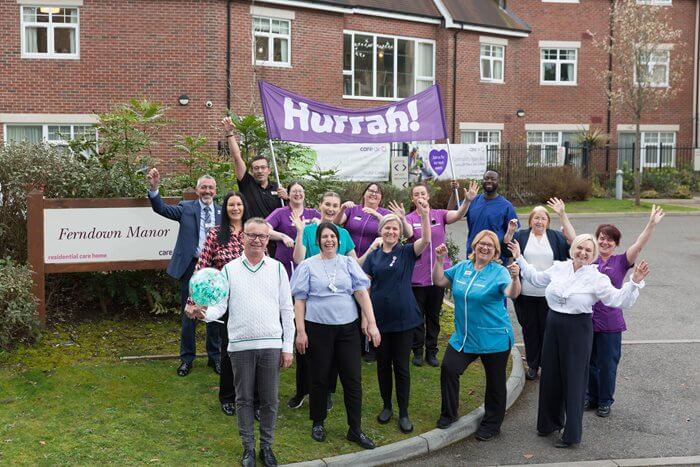 "It's fantastic to see the CQC praise our efforts in helping residents live happy and fulfilled lives.
"Receiving a 'good' rating shows just how dedicated the team are to caring for every individual's needs, and we will continue our hard work to ensure residents receive compassionate, person-centred care. I want to congratulate the team for their hard work, which I know is appreciated by the residents and their families."
Ferndown Manor has been designed to deliver the very best standards of care and to enable residents to live active and fulfilled lives in a luxury environment. The home provides full-time residential care, nursing care, dementia care and respite care. The care home also boasts its very own cinema and hair salon, and there is also plenty of space, both indoors and out, for relaxation and recreation.
For more information, or to book your place at the event, contact Customer Relations Manager, Robin Hill, on 01202 863100 or email robin.hill@careuk.com