Celebrate the best of British birds
Why not join residents in over 50 Care UK homes and take part in activities linked to our feathered friends?
Every January, residents and team members in Care UK homes have run events to celebrate birds. What started as participation in the RSPB Big Garden Birdwatch has snowballed into a nationwide celebration of all things avian. In the first year, residents put out various bird feeders and food including home-made fat balls then made notes on what birds turned up to enjoy the feast.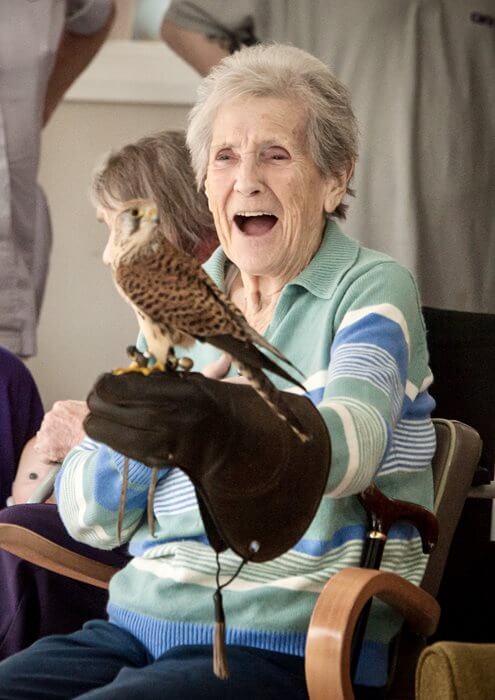 Since then this has grown and grown to include making care home gardens more wildlife-friendly, creating and decorating nest boxes, bird song reminiscence sessions, talks from bird experts and visits from rescued birds of prey and owls. Some intrepid care home residents have even braved the chill of January to visit their local nature reserves.
How our homes celebrated:
Residents at Scarlet House, in Stroud, have been finding out more about British birds and have created home-made bird boxes for their garden.
Winchcombe Place Newbury, was visited by Berkshire Birds of Prey. Residents learnt all about birds of prey and meet them up close as the birds fly around the home.
Residents at Smyth Lodge, in Sidcup, built a bug hotel and baked some delicious bird shaped treats.