Expert chefs compete to win Care UK's Platinum Jubilee pudding competition
Our chefs have created a pudding fit for the Queen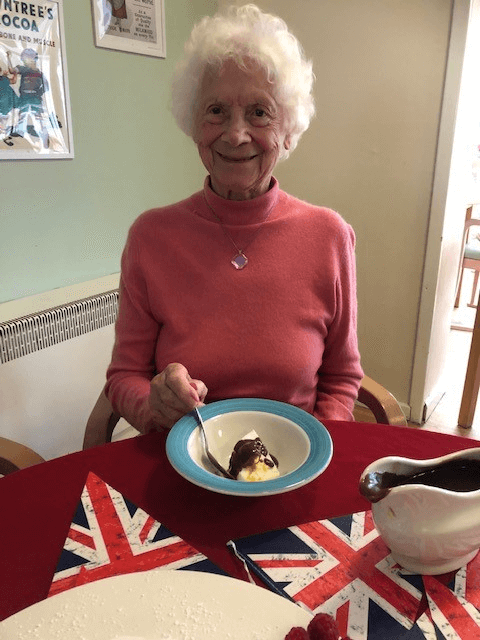 Fortnum and Mason recently announced the winner of its national Platinum Pudding Competition, after the search was on to find a history-making dessert to mark the Queen's Jubilee. Much like Fortnum and Mason, our chefs have also been battling it out in Care UK's very own pudding competition to create a pudding fit for the Queen.
Many of our chefs and catering teams have joined us from leading hotels, restaurants and resorts and they continue to develop their expertise through training in how to modify food for residents who have dysphagia (difficulty swallowing) through to maximising flavour without adding salt, reducing sugar to cater to diabetic diets, fortifying food to add calories, and advanced baking. Our expert chefs have been competing to create a pudding that combines their in-depth knowledge of nutrition for older people and their creativity, so that the winning dessert looks the part but is also inclusive for care home residents.
And the winning pudding is...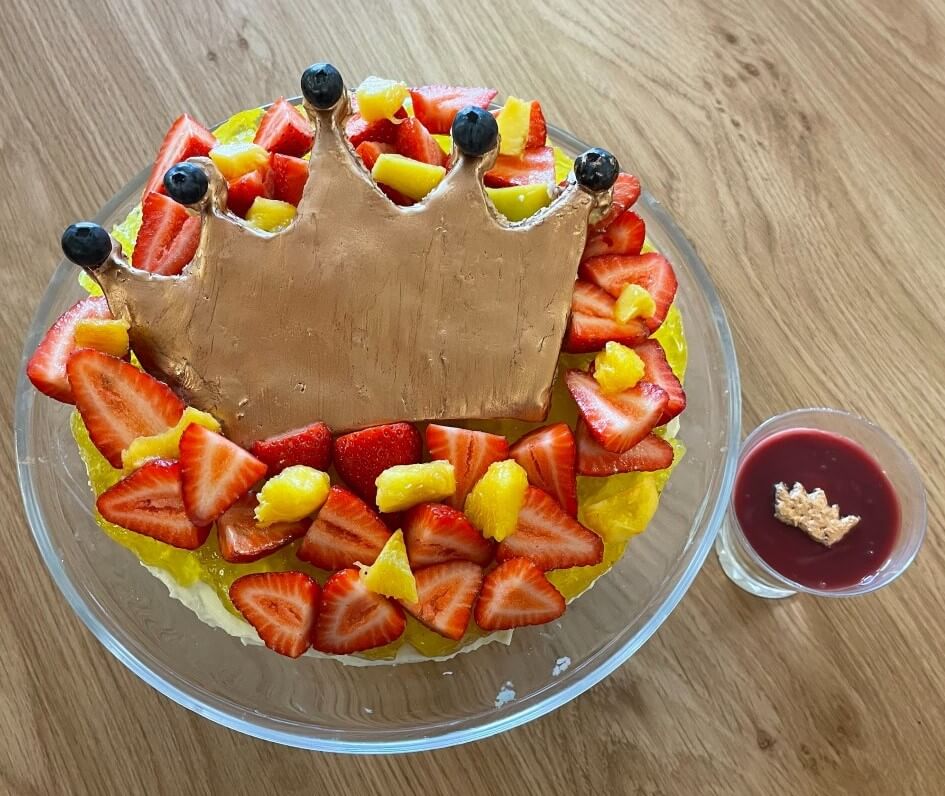 "They completely filled the brief," the judges said. "The story of the dessert was based around the Queen's wedding breakfast. They did an amazing level 4 dessert. It is visually attractive with lots of colour and seasonal fruit."
The winner's recipe will feature as Care UK's recipe of the month for all Care UK care home chefs to access and make for residents to enjoy on the day of the Jubilee.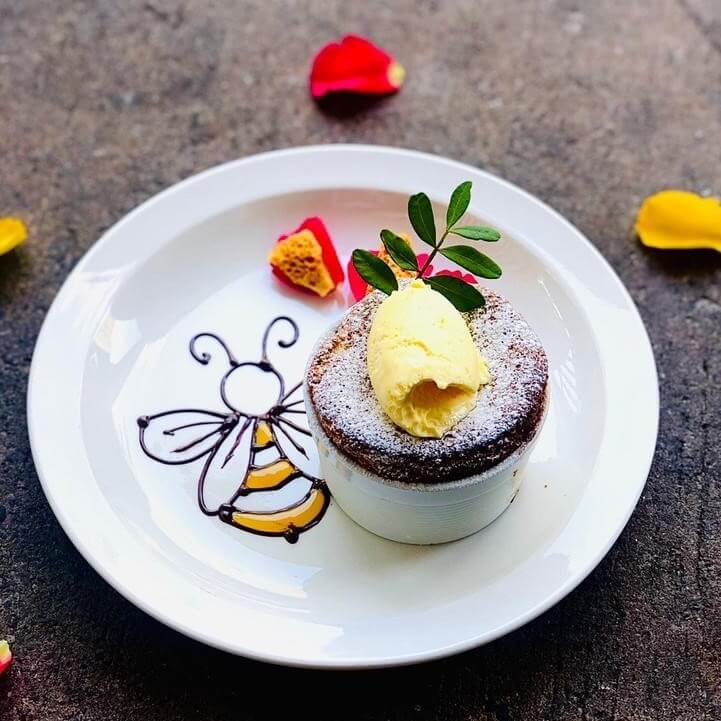 Inspired by the Queen's love of nature, flowers and gardens, Llys Cyncoed created a baked honeycomb pudding to celebrate the humble bee.
"They used a base of chocolate cake, which is reportedly a favourite of the Queen, with a nod to her green credentials using natural ingredients such as honey. The dessert looked elegant both as level 7 normal-style food and texture modified to IDDSI level 4."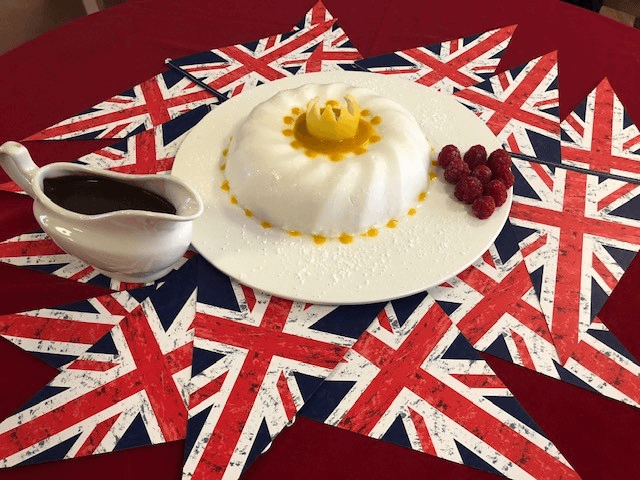 Appleby House's coconut Jubilee Treasure Pudding was inspired by the longstanding relationship between India and the UK. "Appleby House created a clever twist of flavours and would not look out of place at Ascot." The pudding is gluten-free and can be made vegan and dairy-free.
Priors House created "a luxury spin on a summer fruits Eton Mess". The recipe uses strawberries, which are in season, to create a refreshing and colourful pudding that's perfect for a garden party. "Both of these look stunning and I would be happy to be served any of them," the judges said.
Host your own Afternoon Tea
We've been in touch with Care UK teams across the country to find out their top tips for making the perfect Jubilee Afternoon Tea at home - after all, they've been organising superb events serving delicious Afternoon Tea treats for Care UK residents for many years.
Afternoon Tea in our care homes is a great way to bring residents together and encourage social engagement and interaction. Often a highlight of any party, residents always look forward to what our chefs will serve up from finger sandwiches and sausage rolls to golden-raisin scones and lemon pound cake.
The history of Afternoon Tea
Afternoon Tea was first introduced in England in the 1800's when Anna, the 7th Duchess of Bedford, would become hungry between lunchtime and her household's evening meal. She would complain of a "sinking feeling" at around 4pm, knowing that her dinner would not be served until a later time at eight o'clock.
The Duchess was a prominent figure within London society and began inviting friends to enjoy Afternoon Tea and share gossip, and so a social ritual was born. Although, it wasn't quite the grandiose celebration it is today as it often simply included a light bite to eat with a pot of tea to see you through until dinner time.
What you'll need to indulge in your own regal spread:
Afternoon Tea cake stand
Crockery and cutlery (including teapot, cups with saucers, plates, sugar bowl and milk jug)
Tablecloth
Finger sandwiches (and/or sausage rolls)
Scones
Jam and clotted cream
Cakes or sweet tarts
Teabags or loose-leaf tea and tea strainer
Make it extra special with fine bone china crockery, Jubilee themed décor, a bottle of fizz and 50s themed music.