Residents of a local care home partied into the afternoon as they celebrated the home's third birthday.
The celebration, at Care UK's Carpathia Grange, on Southampton Road – which opened in November 2019 – saw attendees get into the party spirit in honour of the home's special day.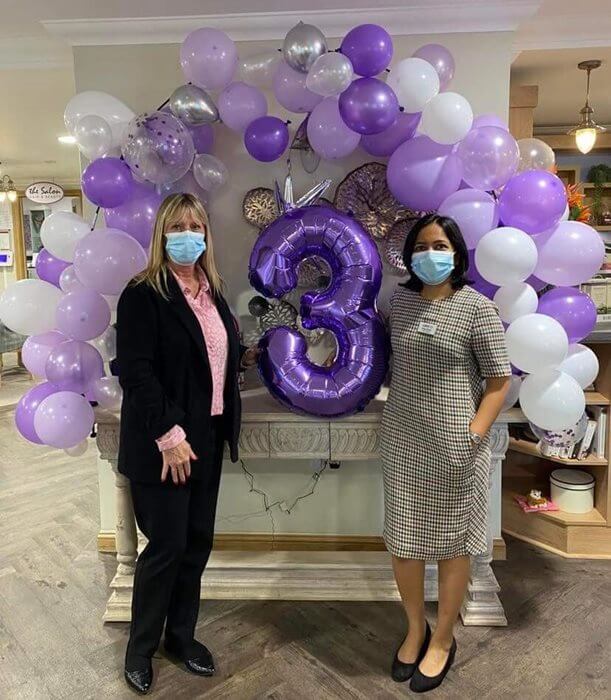 Residents were treated to live entertainment from singer Marcus Davies as well as a feast prepared by the catering team. The revellers, after plenty of dancing, then indulged in a special third birthday cake.
Marjorie Brown, a 92-year-old resident who presented everyone with the celebratory cake, said: "We had such fun marking the 3rd birthday of Carpathia Grange, we had such a great day. I thoroughly enjoy living here and getting involved in events like this"
Pooja Dhoot, Home Manager at Carpathia Grange, added: "We were delighted to mark our third birthday with a party for the residents and team members. We feel that we provide a caring environment where residents can enjoy themselves and feel supported to live fulfilling lives. I feel privileged to work with such passionate colleagues – which is what makes Carpathia Grange such a special and successful home.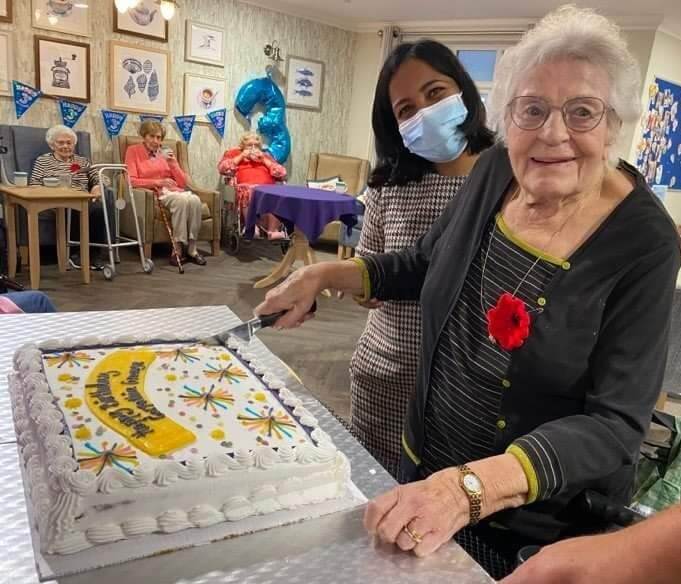 "The past three years have flown by and while there have been challenges, we have also had a lot of fun. We would like to thank everyone who has supported us since we opened our doors."
Carpathia Grange is a three-storey care home which provides residential, dementia and nursing care. The home features 62 en-suite bedrooms and has been designed to enable its residents to live active and fulfilled lives, while also promoting independence. The care home incorporates space for hobby and leisure activities and includes its own cinema, hair salon and café.
To find out more about Carpathia Grange, please contact Customer Relations Manager, Nikki Toomer, on nicola.toomer@careuk.com or call 0238 098 8733 or visit careuk.com/carpathia-grange