Residents at a care home in Maidstone have been reading well-known bedtime stories to local children as part of a nationwide initiative to celebrate National Storytelling Week.
Maidstone may seem a little quieter than usual after residents from Care UK's Invicta Court, on Gidd's Pond Way, welcomed families into the home for a special retelling of popular children's tale, The Smartest Giant in Town by Julia Donaldson.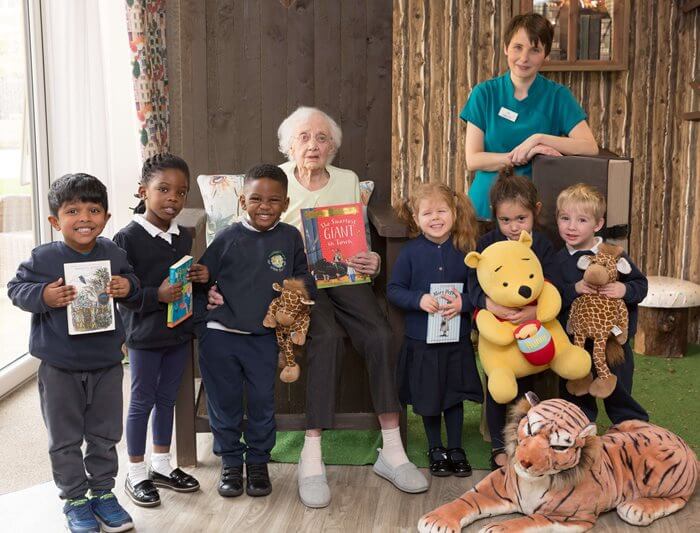 To celebrate National Storytelling Week, Care UK has created the Bedtime Stories initiative which sees residents across the UK read classic bedtime stories to young children. The campaign, which includes the launch of four free videos of residents reading famous stories, ensures children who may not have a grandparent do not miss out on a magical tale before bedtime.
Keen to set the scene, Brian Thornton, the home's Maintenance Manager, created an impressive 6ft reading chair fit for a giant which was part of a magical book themed backdrop. The chair and display took weeks to build and was made from recycled materials. To ensure everyone felt as mighty as the smartest giant himself, the children took it in turns to read in the handcrafted chair.
Commenting on the afternoon, resident, Mary Savage, 94, said: "This was a wonderful afternoon that took me back to when I read to my children over 70 years ago. At 6ft high, the reading chair is taller than I am – my feet didn't reach the floor!"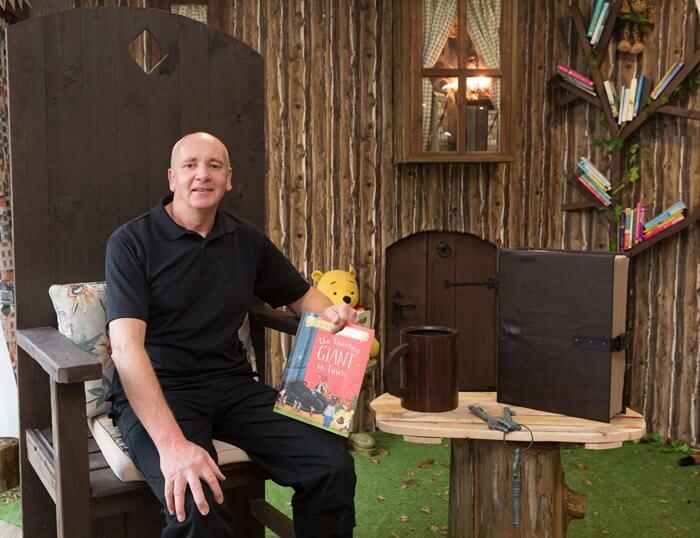 Sara Barbosa, Home Manager at Invicta Court, said: "We've had a wonderful week of storytelling here at Invicta Court. We always enjoy opening our doors to the local community, so it was fantastic to be joined by families in and around Maidstone.
"We all remember stories told to us as children, often before bedtime, and find comfort in adulthood in these nostalgic memories. We're thrilled Care UK has launched the bedtime stories initiative – it's wonderful to have children benefiting from residents reading them stories both in our home and right across the UK with the fantastic videos.
"Intergenerational relationships and initiatives, just like this one, can be incredibly beneficial to both younger and older people alike and can provide residents with a sense of wellbeing and purpose.
"We want to say a big thank you to Brian for building such a magical setting for our storytelling afternoon. Everyone thoroughly enjoyed hosting the 'Bedtime Stories' reading session with the children and hope that we have helped them to continue building a love of reading."
To watch four Bedtime Stories read by Care UK residents, or for more information about the Bedtime Stories initiative, visit: careuk.com/bedtime-stories
Invicta Court offers a full range of permanent residential care and short-term respite in luxurious surroundings, including a café, hair and beauty salon, bar and cinema. The highly trained, professional team also delivers specialist dementia care.
For more information on Invicta Court contact Customer Relations Manager, Jaime Jukes, on 01622 291749, email jaime.jukes@careuk.com or visit: careuk.com/invicta-court