A resident at a care home in Maidstone celebrated her 100th birthday with a very special party.
A very special celebration took place at Care UK's Invicta Court, on Pond Way, when resident Gwendoline Joan Hollands, known by friends as Gwen, turned 100 years 'young' on 4th February.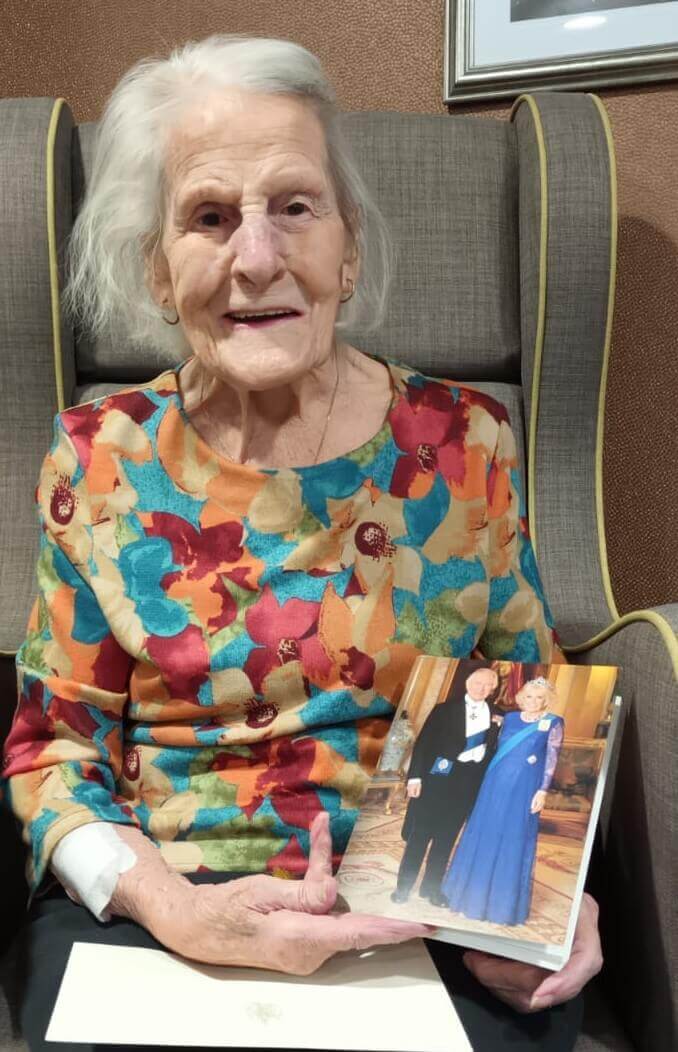 For Gwen's milestone birthday, the home team organised an afternoon tea party, surrounded by her friends at Invicta Court, and complete with balloons, banners and a special birthday cake, baked by the home's talented head chef, for everyone to enjoy.
Gwen was born on 4th February 1923 in Abertillery, South Wales. After leaving school, Gwen began her working career in her dad's sweet shop, where she was often told off for 'eating all of the profits'.
During World War Two, Gwen moved from Wales to Kent, where she joined the Women's Auxiliary Air Force. It was during this time that Gwen met her husband, Sidney, who was serving in the Navy. The two married in Ryarsh Church, in Larkfield, and they went on to have two children, Tony and Sally.
Gwen now has six grandchildren and four great grandchildren, who all regularly visit her at Invicta Court.
Commenting on her secret to reaching 100 years-old, Gwen said: "Make sure you always get plenty of exercise – no matter how old you get! A short walk a day can go a long way!"
Sara Barbosa, Home Manager at Invicta Court, said: "Gwen is a much-loved resident at Invicta Court, and it was fantastic to help her celebrate this incredible milestone with her friends and family.
"Here at Invicta Court, everything we do is focused on our ethos of ensuring residents live active and fulfilling lives, so we always like to celebrate important milestones – and Gwen's 100th birthday was no exception. It was lovely to raise a glass together on her special day and celebrate the day in style with her extended family here at Invicta Court."
Invicta Court offers a full range of permanent residential care and short-term respite in luxurious surroundings, including a café, hair and beauty salon, bar and cinema. The highly trained, professional team also delivers specialist dementia care.
For more information on Invicta Court contact Customer Relations Manager, Jaime Jukes, on 01622 291749, email jaime.jukes@careuk.com or visit: careuk.com/invicta-court