A St Ives care home hosted a very special event to celebrate LGBTQ+ History Month.
Residents and the team at Care UK's Field Lodge, on London Road, decorated the home with rainbow flags and welcomed drag queen, Mark Briggs, also known as Felicity Flappes, for an evening celebrating love and equality.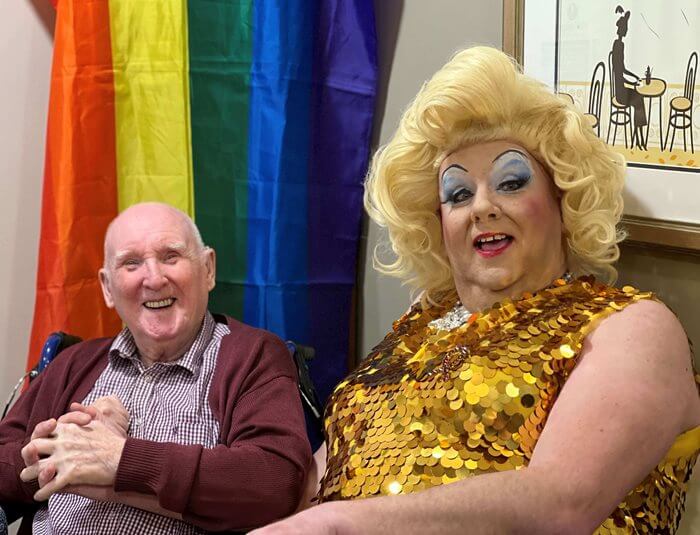 With rainbow-themed cocktails in their hands, residents enjoyed a very special game of bingo, hosted by Felicity Flappes, as well as a sing-along to some popular showtunes to get everyone in the feel-good spirit.
90-year-old resident, John Satell, said: "We all had such a fun night – I'll never forget that gold dress! I laughed so much, joined in the singing and even won a few prizes!"
Linda Martinez, Home Manager at Field Lodge, added: "We've had a fantastic time here at Field Lodge celebrating LGBTQ+ History Month.
"The whole team work hard to ensure the home is a welcoming and supportive place for everyone and Pride month is a wonderful way of bringing people together and celebrating those around us – we all had a lovely evening and it was fantastic to see everyone laughing and having fun together.
I'd like to say a huge thank you to Felicity Flappes for a very entertaining evening!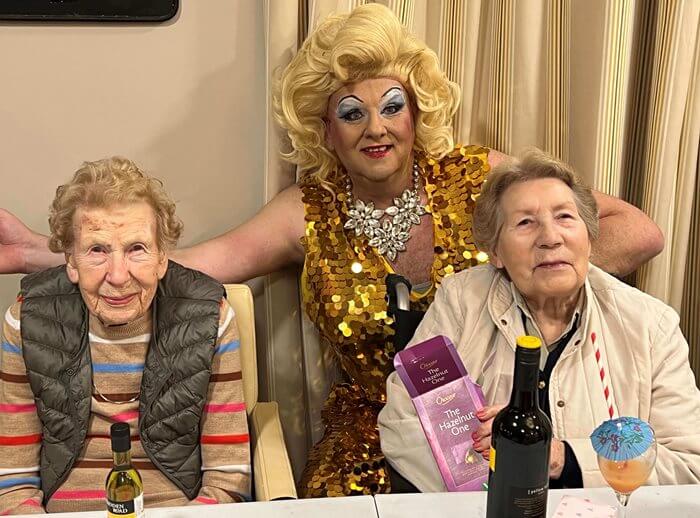 All team members at Field Lodge have taken part in equality and diversity training as part of the home's dedication to creating an open and warm environment, supported by Care UK's LGBTQ+ Network, which provides training and guidance to team members on related issues, as well as developing an open culture in every care home.
Field Lodge is a modern, purpose-built care home providing full-time residential, nursing, and dementia care, as well as short-term respite care. Designed to enable residents to live enjoyable and fulfilling lives, the care home has a choice of lounges and dining rooms, along with facilities such as an activity room, cinema and hair salon.
For more information about Field Lodge, contact Home Manager Linda Martinez on Linda.Martinez@careuk.com or call 01480 877638
For general information, visit careuk.com/field-lodge