Residents at a Stratford-Upon-Avon care home stepped through the looking glass for a very special party.
Team members at Care UK's Ambleside, on Evesham Road, donned hats and costumes for a tea party inspired by the Lewis Carroll classic, Alice in Wonderland.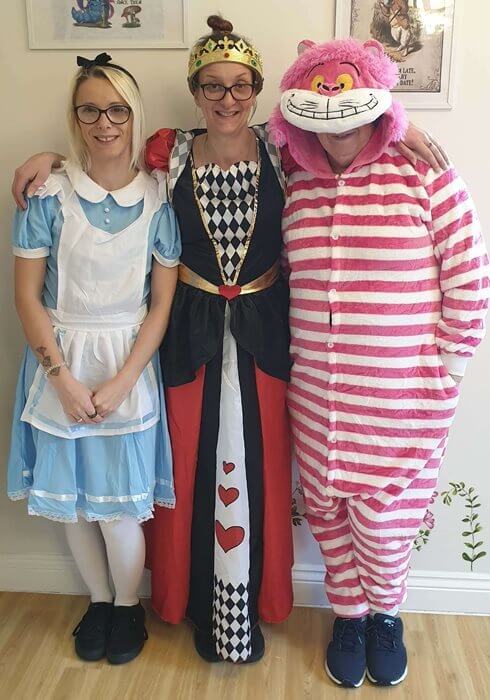 For a truly immersive experience, team members went all out, dressing as the Queen of Hearts, the Cheshire Cat, the White Rabbit and Alice herself. The home was also adorned with decorations handmade by residents, including paper chains, bunting and crêpe flowers. Residents were also treated to sandwiches and Alice in Wonderland cupcakes specially made by the home's Chef.
Julia Joy, Home Manager at Ambleside, said: "We had such an amazing time creating our Wonderland Tea Party – it was a definite hit.
"It was very much a team effort, from residents who made the lovely decorations, to the care team who dressed up as their favourite characters.
"We always try to come up with fun activities here at Ambleside, and taking inspiration from our favourite books from childhood is a fantastic way to encourage reminiscence – all while being creative and enjoying some delicious treats too. We're already looking forward to our next tea party!"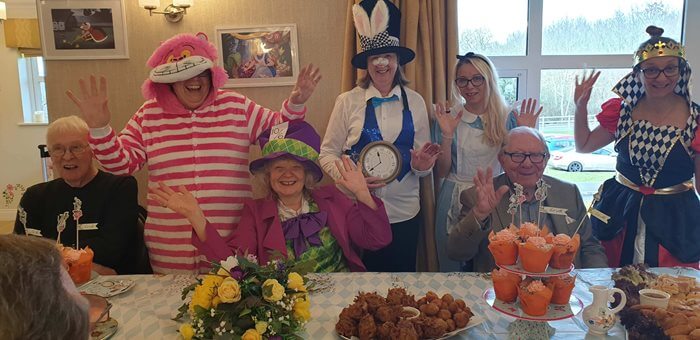 Ambleside is a state-of-the-art care home which provides full-time residential, dementia and nursing care, as well as short-term respite care. Designed to enable its residents to live enjoyable and fulfilling lives, the care home has its very own cinema, café and hair salon, and there is plenty of space, both indoors and out, for relaxation and recreation.
To find out more about Ambleside, please contact Customer Relations Manager, Staci Reeson on 01789 868 298, email staci.reeson@careuk.com or visit careuk.com/ambleside