Residents and team members in Care UK homes across the UK are celebrating the launch of the provider's new dementia guide with activities across Dementia Action Week.
From expert talks to fundraising initiatives for dementia charities, team members, residents and their relatives, and members of the local community will be joining forces throughout Dementia Action Week (15-22 May) to raise awareness of the condition.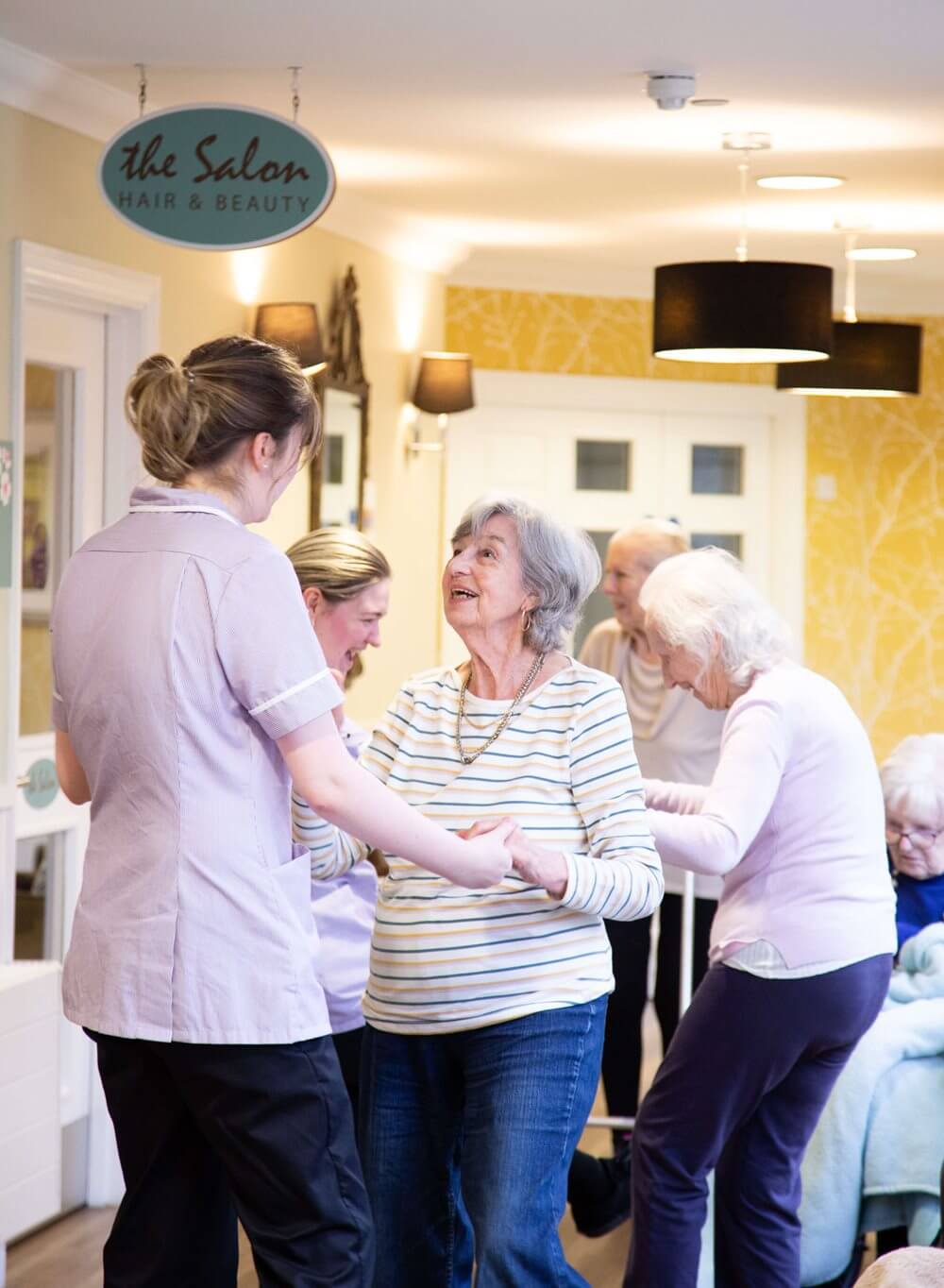 At Lonsdale Mews, in Loughborough, residents will be hosting their first Memory Café with local MP, Councillor Jane Hunt. The café will provide an opportunity for the local community to bring along a loved one, who may be living with dementia, to join like-minded people for a social get together.
At Cranford Grange, in Knutsford, team members will be hosting a Dementia Friends event. Open to the local community, the afternoon will offer support and practical advice from dementia specialists, including the Alzheimer's Society. The event will focus on what dementia is and how memories are lost, as well offering useful tips on how to overcome communication barriers and discover positive approaches to living with the condition.
At Highmarket House, team members and residents are calling on the local community to join them and put their best pooch forward, with a giant dog walk around Banbury to raise money for Alzheimer's Society.
In Shinfield, team members from Parsons Grange, will be opening up the home's dementia cinema for the local community to enjoy. These special screenings are designed for people living with dementia and enable attendees to not only experience a film at the cinema, but also provide an opportunity their loved ones to spend valuable time together in a friendly, accessible environment.
Staying in the South, team members from five Kent care homes; Foxbridge House, Harrier Lodge, Invicta Court, Montfort Manor, and Weald Heights, will be attending the Kent Dementia Showcase at Maidstone Exhibition Hall. This free event, on Friday 19 May, will see the teams offer their knowledge and expertise to the local community.
Each home's plans will see team members in Care UK's 150 care homes share the provider's latest dementia guide with relatives and members of the local community.
Launched by Angela Rippon, One step at a time – A video guide to navigating dementia is the first of its kind and is split into three sections: Dealing with a dementia diagnosis, Living well with dementia and Supporting the carer. It is the eighth guide to be released by Care UK, following the success of its predecessors – but the first to be available in video format.
Tapping into more than 40 years of experience providing care for people living with dementia, the videos include detailed explanations and practical advice from Care UK's experts, including Head of Nursing, Care and Dementia, Suzanne Mumford, Managers and team members from care homes across the country, plus residents' families and carers.
Each section is designed to provide a lifeline for families whose loved one has been diagnosed with dementia by dispelling common myths and helping to shine a light on what it means to live with the condition.
It also includes practical tips from carers to help them understand how they can continue taking care of themselves, but also how their loved ones can go on to lead fulfilling lives after a diagnosis – from keeping active to continuing to enjoy old hobbies.
Lisa Burrows, General Manager at Cranford Grange, said: "We're incredibly proud of our team members' expertise when it comes to dementia care, and we hope the communities local to a Care UK home will take this opportunity to join us for an inspiring week of guidance.
"Despite recent advances and awareness campaigns, dementia remains a very misunderstood condition, which is why it can be overwhelming for families when a loved one is diagnosed. We're here to help, and to show that people living with dementia can still lead fulfilling lives – but also to remind carers to look after themselves too.
"We're looking forward to a week full of exciting activities and would like to encourage those who can't attend to download their free copy of our new guide – or reach out should they need support."
To access the guide, please visit careuk.com/one-step-at-a-time