Residents at a care home in Southampton had the chance to get up close with creatures great and small when they were visited by some exotic animals.
The team at Care UK's Carpathia Grange, on Southampton Road, invited local organisation, The Creature Teacher to lead a 'show and tell' workshop with residents.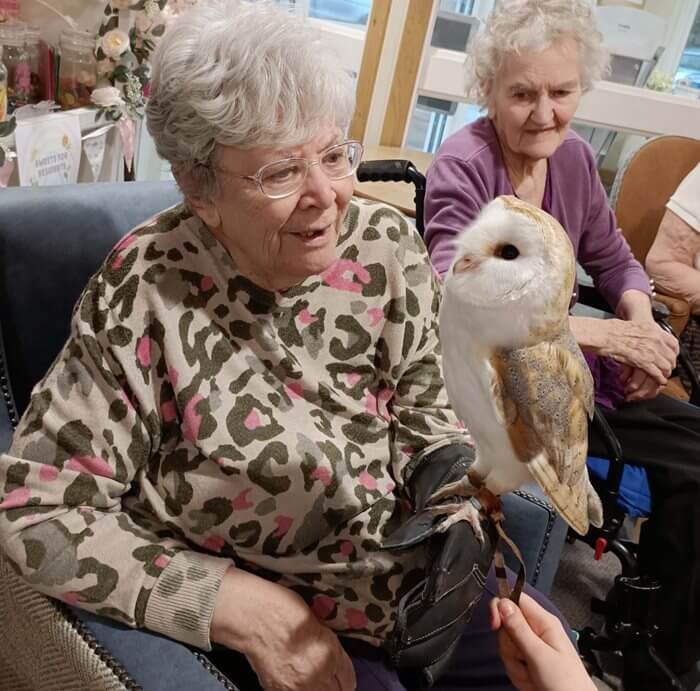 Residents were visited by a host of interesting animals and creepy crawlies, including snakes, an owl, guinea pigs, chinchillas and a large green stick insect as part of the session, the staff provided interesting facts on each of the individual animals, and residents were also able to handle and stroke the friendly creatures.
Pooja Dhoot, Home Manager at Carpathia Grange, said: "We are always looking to plan interesting and exciting activities for residents, and as so many have a keen interest in nature and wildlife, we invited The Creature Teachers, along to provide a fun animal therapy session.
"It proved to be a real success, and you could see from residents' reactions just how engaged and fascinated they were by the chance to get so close to such a variety of animals. We know just how beneficial animal therapy can be for older people, especially for those living with dementia. Being close to animals can help lift a person's mood and encourage social interaction, so it was fantastic to see the smiles on everyone's faces."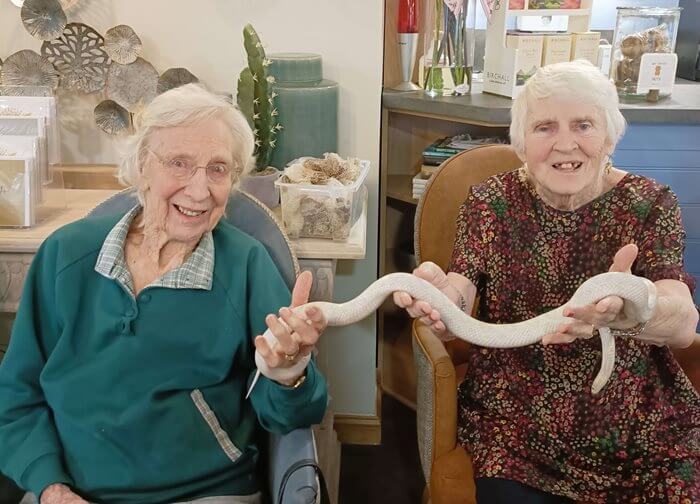 Carpathia Grange is a three-storey care home which provides residential, dementia and nursing care. The home features 62 en-suite bedrooms and has been designed to enable its residents to live active and fulfilled lives, while also promoting independence. The care home incorporates space for hobby and leisure activities and includes its own cinema, hair salon and café.
To find out more about Carpathia Grange, please contact Customer Relations Manager, Nikki Toomer, on nicola.toomer@careuk.com or call 0238 098 8733 or visit careuk.com/carpathia-grange.