Residents at a care home in East Grinstead received a surprise visit from some unusual guests.
Care UK's Mill View, on Sunnyside Close, added a host of interesting animals to its visitors' book, including a bearded dragon, skunk, meerkat, chinchilla, hairless guineapig, and a spined shrew, for residents to enjoy an afternoon of animal therapy.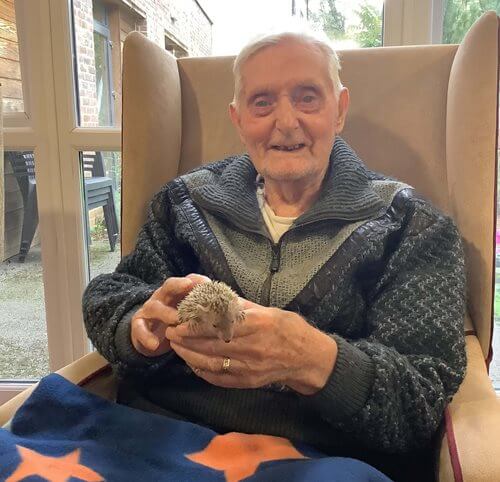 Residents were all given a chance to feed and handle the animals, and one of the chinchilla's even decided to rest on resident Shelia Daniel's head, while the friendly skunk enjoyed cuddles with resident Patricia Pitt.
Everyone also enjoyed learning more about the different creatures, which were brought in by Amazing Animals, including their personalities, favourite foods and how to look after them.
Norma Lebihan, resident at Mill View, said: "I really enjoyed all of the animals visiting Mill View. I especially loved the skunk as it was so soft, and I even got to cuddle it. I am very much looking forward to more animals visiting the home soon."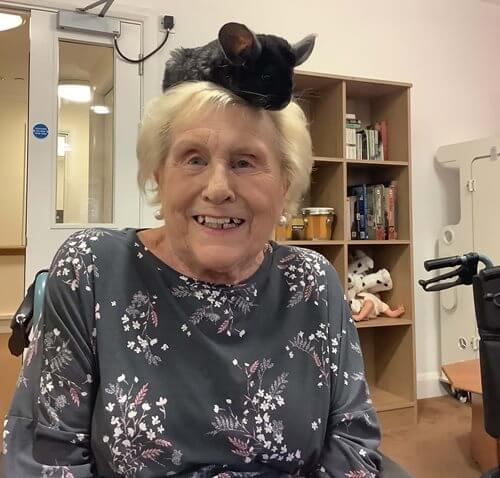 Rachel Woodward, Home Manager at Mill View, said: "The residents and the team really enjoyed interacting with all of the animals. We are always looking to host fun and creative activities that offer residents a memorable experience. It was wonderful to see the smiles on residents' faces as they spent time with the different animals – especially the chinchilla which took a particular shine to Sheila!
"Being in the company of animals has proven therapeutic benefits for older people, particularly for those living with dementia, as it can reduce anxiety, release calming endorphins, and decrease feelings of loneliness. You could see from the resident's reactions just how engaged they were when given the opportunity to be in the company of these different animals.
"We look forward to welcoming more animals of all shapes and sizes in the future as they certainly bring a lot of joy and comfort to everyone here at Mill View."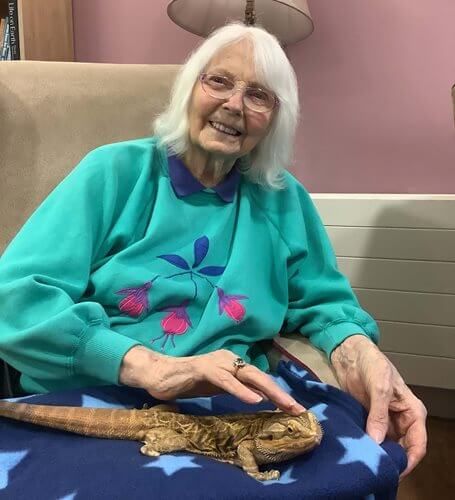 Mill View has been designed to deliver the very best standards of care and to enable residents to live active and fulfilled lives. The home provides full-time residential, nursing and specialist dementia care, as well as short-term respite. The home features state of the art facilities including a cinema, café and activity space.
To find out more about Mill View, call Home Manager, Rachel Woodward, on 01342 887 940, or email rachel.woodward@careuk.com.
For more information about Mill View, please visit careuk.com/mill-view.