A care home in Leamington Spa was joined by some quirky friends for a unique afternoon of animal fun.
Residents at Care UK's Priors House, on Old Milverton Lane, gathered to welcome two alpacas, Perseus and Scooby, which were given a tour of the home and received plenty of fuss and attention from residents.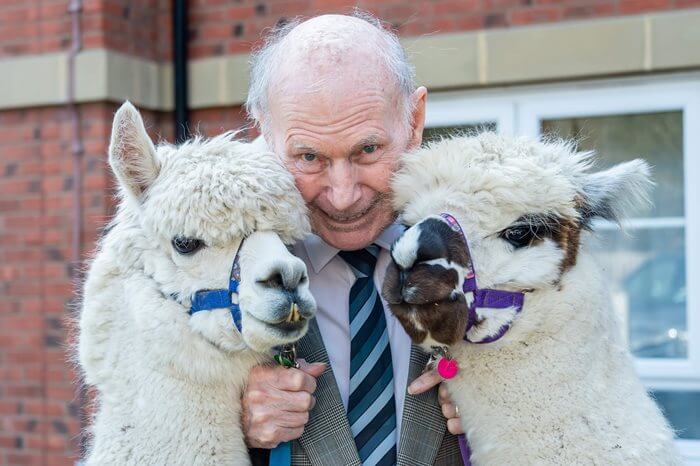 As part of the animal therapy session, residents learnt about the history and characteristics of alpacas, as well as other interesting facts about the calming furry friends.
Francine Summers, Home Manager at Priors House, said: "We all enjoyed a wonderful afternoon meeting Perseus and Scooby.
"Here at Priors House, we are always seeking new and exciting activities for residents to enjoy. Animal therapy has proven to be incredibly beneficial for older people, as it can offer a calming effect, prompt conversations, and put a smile on everyone's faces. Alpacas are known for being gentle animals, which makes them perfect for care home visits.
"It was so lovely to welcome the two alpacas into the home, and we look forward to seeing them again very soon!"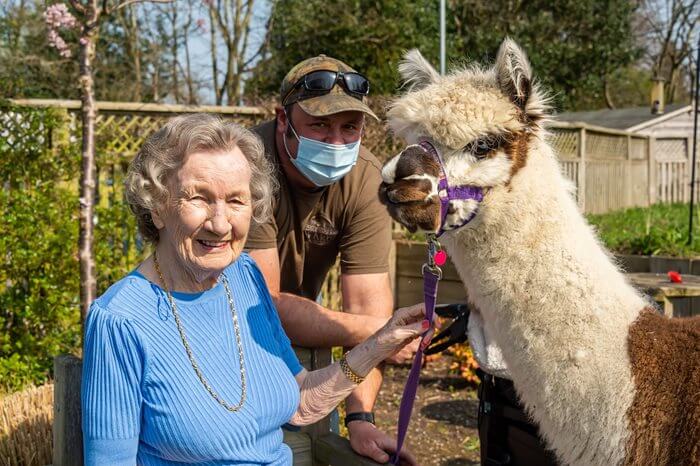 Priors House is a state-of-the-art care home which provides full-time residential, nursing and dementia care, as well as short-term respite care. Designed to enable residents to live enjoyable and fulfilling lives, the care home has its very own cinema and hair salon, and there is plenty of space, both indoors and out, for relaxation and recreation. The home has a comprehensive activity program, offering a mix of themed events, group activities and days out.
To find out more about Priors House, please contact Customer Relations Manager, Maria Cridge, at maria.cridge@careuk.com, or phone 01926 675 217.
For more general information, visit careuk.com/care-homes/priors-house.