A care home in Kidderminster has watched 12 chicks hatch as part of its spring celebrations.
Residents at Care UK's Brook Court, on Oldnall Road, have been eagerly waiting to welcome the chicks, who arrived from Living Eggs in an incubator, ready to hatch.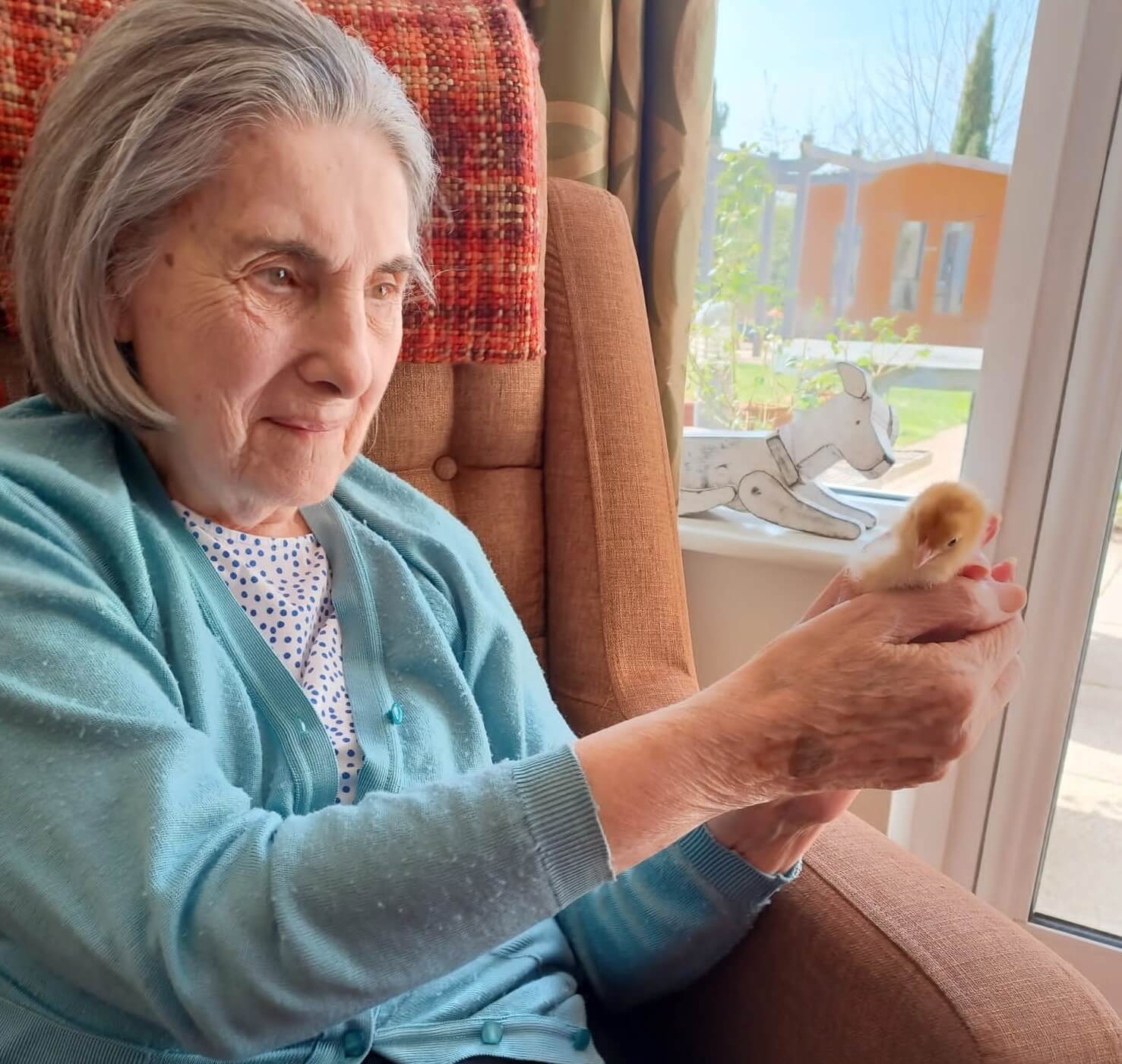 As part of the spring surprise, residents were able to watch the eggs hatch live and witness the miracle of life as chicks were born in front of their very eyes. There was much excitement on the day, with residents keen to show the chicks plenty of fuss and attention.
Marjorie Smith, a resident at Brook Court, said: "I loved watching the chicks hatch – and over the weeks it was lovely to watch them grow and to be able to hold and cuddle them."
Nirmala Rattu, Home Manager at Brook Court, said: "Residents have loved welcoming the chicks to our home to look after while they hatch – this spring surprise made for the best start to the season.
"Here at Brook Court, we are always looking for new and exciting activities for residents to enjoy. Animal therapy has proven to be incredibly beneficial for older people, as it can be calming, prompt conversations, and put a smile on everyone's faces.
"It was a truly wonderful experience to welcome the 12 chicks into the home!"
Living Eggs ethically places all chicks at the end of the hatching program and rears chicks in happy surroundings.
Brook Court is a state-of-the-art care home which provides full-time residential, nursing, dementia care, as well as short-term respite care. The care home, which features 67 en-suite bedrooms, has been designed to enable its residents to live active and fulfilled lives, while also promoting independence. The care home incorporates space for hobby and leisure activities and includes its own cinema, hairdressing salon and café.
To find out more about Brook Court, visit careuk.com/brook-court, email Customer Relations Manager, Kay Mayes, on kay.mayes@careuk.com or call 01562 814 715.