While Britain basked in 40-degree heat, residents at a Kingston Vale care home enjoyed a stripping off, after welcoming a nude model to enjoy a rather 'cheek-y' art class.
Forget bingo, knitting and gardening – life at Care UK's Sherwood Grange, on Robin Hood Lane, is not what you expect.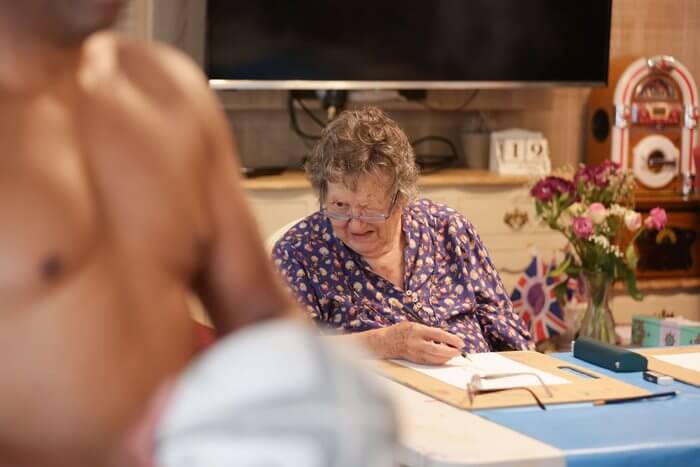 In this care home with a difference, residents are empowered to take up any activities they fancy – so when they requested the opportunity to draw a nude model, the Sherwood Grange team immediately set to work to make it happen.
Residents were asked what kind of model they preferred, and almost unanimously landed on a 'nice handsome man'. A professional model – more used to working in an artist's studio – that met the residents' criteria, was employed for the afternoon to pose while residents got in touch with their creative side to bring his nude form to life.
As part of the session, the residents at the home sharpened their pencils and dusted off their rubbers to focus their attention on an accurate recreation of the model.
When asked what she enjoyed most about the session, resident Mollie Wheeldon, chuckled: "I can't answer that! It was great fun to do something different – I found it very relaxing!"
Kristina Jacunskiene, Home Manager at Sherwood Grange, said: "We certainly 'bared' all at Sherwood Grange with our memorable nude art class.
"Most people expect life in a care home to be a certain way – but here at Sherwood Grange we're keen to ensure that there are no limitations, and every day can be different and fun. Life in our care home is all about helping people to enjoy more independent and fulfilling lives – and today that meant doing something out of the ordinary and creating a memorable experience.
"Sadly the session had to draw to a close – but based on the response we had from the residents and the fabulous drawings they created, we will certainly be welcoming more models in the future!"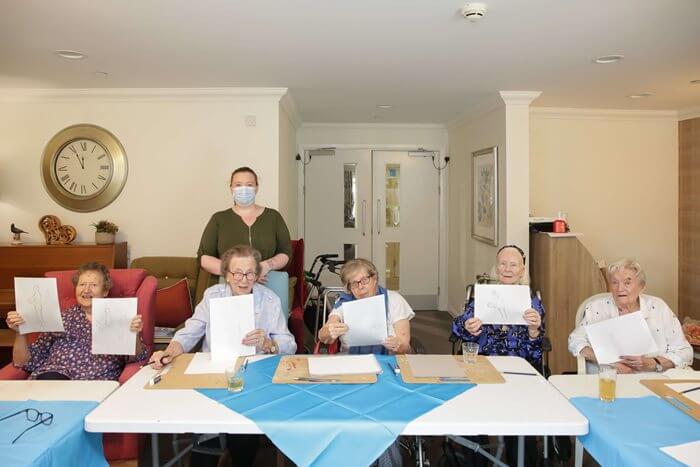 Sherwood Grange has been designed to encourage residents to live active and fulfilling lives, while remaining as independent as possible in a safe environment. The 'Outstanding'-rated, state-of-the-art care home features a cinema, hair salon and art studio, and incorporates space for hobby and leisure activities. The layout of the building is configured into a series of individual suites, each having a dedicated lounge/dining room, to facilitate the creation of close-knit communities.
For more information on Sherwood Grange, contact Customer Relations Manager, Richard Harvey, by emailing: richard.harvey2@careuk.com, call 020 4502 8956, or visit careuk.com/Sherwood-grange.