A care home in Witney has welcomed the local Mayor into its Friendship Café, a new incentive which hopes to build friendships between residents and the people on their doorstep.
Millers Grange care home welcomed the Mayor of Witney, Liz Duncan, into the home to meet residents and learn more about Millers Grange's café. The new initiative aims to combat loneliness and isolation and is open to those who live alone or just want some companionship.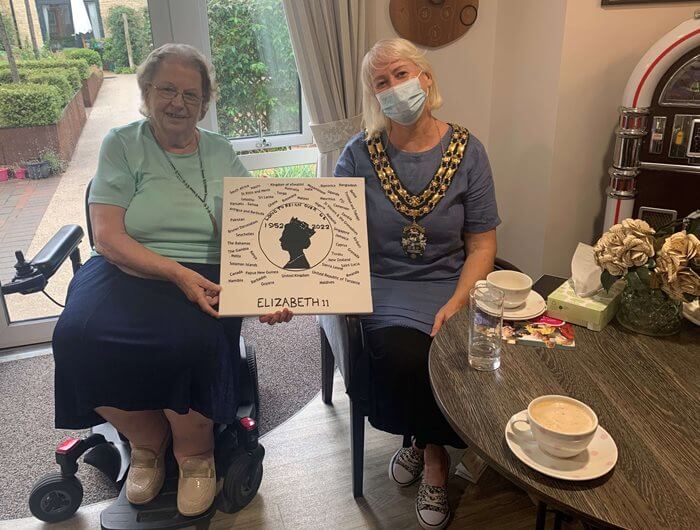 At the free café, guests can enjoy a chat over coffee and cake with likeminded people and make new friends in the community.
Taking place on the third Tuesday of each month from 2pm-3:30pm, anyone from the community who would benefit from companionship is invited to come along to Millers Grange, on Curbridge Road, to join others for a free cuppa and slice of cake in its Friendship Café.
Alison Parry, Home Manager at Millers Grange, said: "We were delighted to welcome the Mayor of Witney, Liz Duncan, into our home to tell her all about our café, designed so that people can build relationships with others who live locally.
"At Millers Grange, we strive to create a sense of belonging within the home and provide a positive impact in the local community. We're keen to build support systems for our neighbours as we believe that no one should feel that they are alone."
"We're looking forward to welcoming some new faces for a chat over a cup of tea and some tasty treats – and a big thank you again to the Mayor for joining us!"
Millers Grange provides full-time residential and dementia care. With 52 ensuite bedrooms, it has been designed to deliver the very best standards of care to enable residents to live active and fulfilled lives, while also promoting independence. It also features space for hobby and leisure activities and includes its own cinema, hairdressing salon and café.
To find out more about Millers Grange, please call Customer Relations Manager, Mark Young, on 01993 764730 or email mark.young@careuk.com.
For general information about Care UK, please visit careuk.com/millers-grange.