One of the largest UK providers of residential care for older people, Care UK, has launched its first-ever TV advert to celebrate forty years of delivering care.
The 60 second 'You are...' ad highlights Care UK's ethos of fulfilling lives, where residents' individual interests and needs are fulfilled through meaningful experiences and personalised care. The advert illustrates how team members in Care UK care homes support residents to live their lives in the way they choose, staying safe, and keeping healthy, active and independent.
The advert begins with an emphasis on residents maintaining their independence, while continuing to enjoy life-long hobbies with the encouragement and support of team members.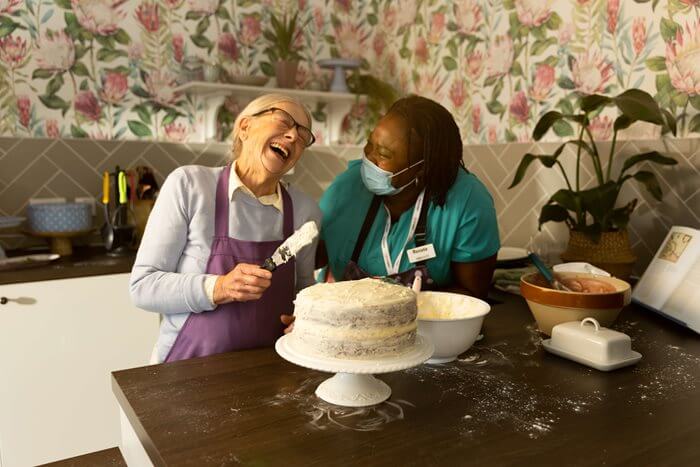 As scenes play of residents enjoying their interests, including a game of boules, playing guitar and baking with team members, a narrator emphasises the provider's ethos of supported independence: "You are a rock star, a champion, a star baker… at Care UK, we believe that whoever you are, you should be given the support to be who you've always been … or who you want to be."
The TV advert was produced by Space City and filmed at Care UK's Chichester Grange in Chichester, and features team members, Sam Shepherd and Gaynor McGlade alongside professional actors. Care UK provides 24-hour nursing and residential care, alongside expert dementia care.
Jacqui White, Marketing Director at Care UK, said: "We're delighted to unveil our first-ever TV advert to mark our fortieth year. Over the last four decades, Care UK has built up a long-standing reputation for sector-leading care with more outstanding homes than any other provider– so it's incredibly exciting to be communicating this on a new platform for a wider audience across the UK.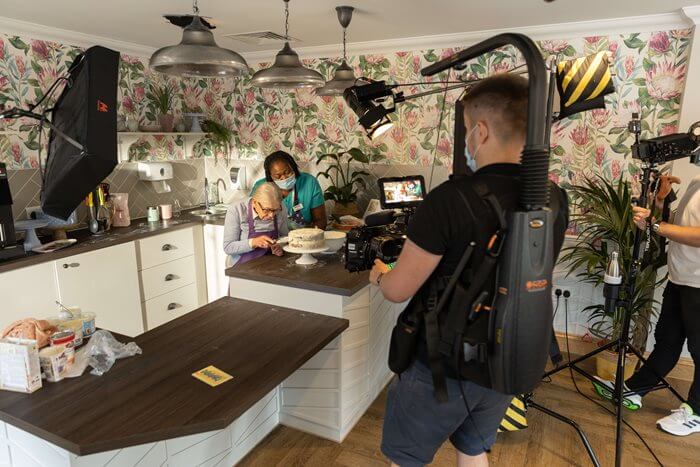 "As we enter the world of TV advertising, it was important to us that our first TV campaign conveyed our ethos of fulfilling lives and recognised the extraordinary efforts our teams go to in supporting every resident. We're keen to ensure every day can be meaningful and fun for residents and to break down some of the stereotypes that surround life in a care home. We are really proud of the work our teams do and feel this is reflected in our first TV advert."
Care UK is one of the largest providers of residential care for older people. As a well-established organisation with 40 years of experience in caring for older people, the provider now runs more than 150 homes offering both residential, dementia and nursing care and expects to open at least 13 more before the end of 2025.
To find out more about Care UK and to watch the advert, please visit: www.careuk.com.