Love was in the air at a Bromsgrove care home when two residents celebrated their platinum anniversary.
Bill, 91, and Maureen Spencer, 88, toasted their 70th wedding anniversary at Care UK's Chandler Court, on Recreation Road, where they both live.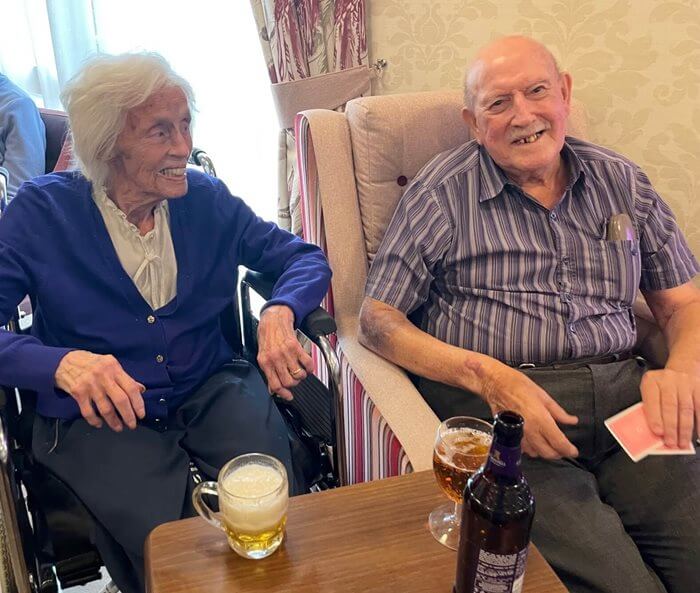 Bill and Maureen met in London in the 1940s through mutual friends, while Bill was working at a print shop. They lost touch for two years, when Bill was called for National Service in the RAF, but found their way back to one another when he returned. Bill took Maureen out dancing and from there the pair fell in love, and later married in Brixton on 6th September 1952.
The happy couple renewed their vows in 1962, and moved to Surrey in 1964, where they raised their three children. When asked the secret to a long and happy marriage, they both agreed the key was 'love and laughter through thick and thin'.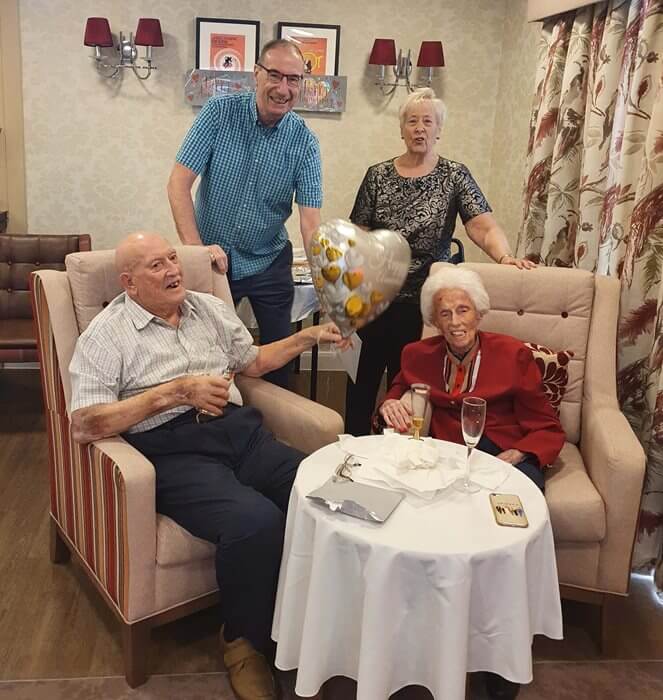 To toast the special milestone, the care team and Bill and Maureen's family organised a special celebration in the care home's Chandler Arms pub, where there was food and bubbly available for everyone to enjoy. Their daughter Beverley put together a slideshow in the home's cinema, showcasing the couple's treasured memories throughout the years.
Vongai Mushinga, Home Manager at Chandler Court, said: "We were honoured to be a part of such a special milestone for Bill and Maureen – 70 years is an incredible amount of time to have been married! They are truly inseparable, and we can all learn a thing or two from their long-lasting marriage. Here at Chandler Court, we regularly celebrate big anniversaries and understand the importance of maintaining relationships and celebrating life's milestones.
They are truly inseparable, and we can all learn a thing or two from their long-lasting marriage.
"Marking such a special occasion at the home allowed many of the residents to reminisce and share fond memories of their own wedding days – it was lovely to hear their stories too. Happy 70th anniversary Bill and Maureen!"
Chandler Court is a state-of-the-art care home which provides full-time residential, dementia and nursing care, as well as short-term respite care. Designed to enable its residents to live enjoyable and fulfilling lives, the care home has its very own cinema, café and hair salon, and there is plenty of space, both indoors and out, for relaxation and recreation.
To find out more about Chandler Court, please call Customer Relations Manager, Paul Chambers, on 01527 907 849 or email paul.chambers@careuk.com.
For more general information, visit careuk.com/chandler-court.