Chester care home residents have volunteered to quality check over 100 toy donations to help support a local children's charity.
Residents at Care UK's Deewater Grange, on Chester Road, put their inspecting skills to good use to check toy donations were in pristine condition for the children receiving them from the Community Toy Library.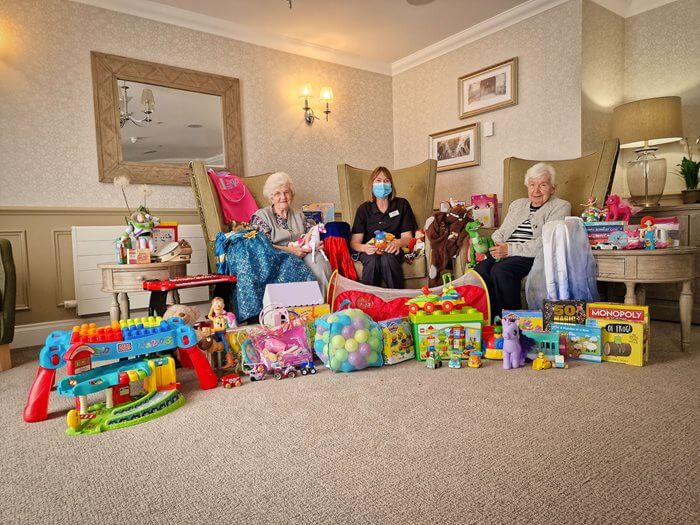 The Community Toy Library initiative was founded in 1979 and welcomes children's toy donations from the local community to help engage and comfort children without many toys of their own.
Julie Bolam, from Deewater Grange's Housekeeping team, has worked closely with the charity for 20 years and is now a chair member of the initiative, was keen to get residents involved in the good cause.
As part of the Community Toy Library scheme, residents Jean and Hilde joined the team in delivering the vetted donations to the children and were thanked for all their hard work.
Jean and Hilde also had the opportunity to meet many of the families and the children who would be benefitting from their new additions to the toy cupboard. The ladies attended the 'Stay and Play' session, where they got to spend time with the children who were admiring their new toys, and the session was rounded off with a group sing-along.
Jean said: "What an enjoyable morning we spent at the Toy Library – the children looked really happy and excited to play with all the lovely toys. We joined in with a sing song and it felt like we went back to our childhood for a short time."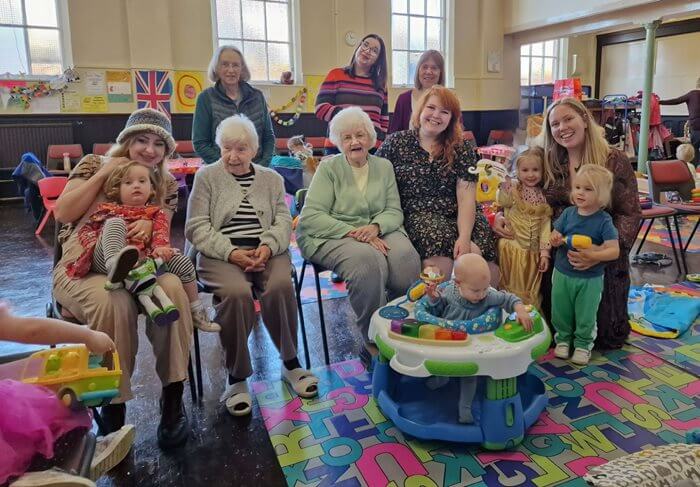 Sally Cooper, Home Manager at Deewater Grange, said: "The residents were delighted to be able to put their inspecting skills to the test to support the worthwhile Community Toy Library initiative.
"Here at Deewater Grange, we strive to support residents to lead fulfilling lifestyles. Helping residents to use their skills for good can be a fantastic way to provide older people with a sense of purpose – thanks to Julie who helped get us involved in this worthy cause. We know how much residents like hearing how they have helped others, which is why we were thrilled to have Jean and Hilde deliver the new toys to the children in person.
"We had a lovely day out at the Community Toy Library and thank you for inviting us to join your 'Stay and Play' session – we look forward to visiting again for the Christmas Nativity!"
Deewater Grange is a state-of-the-art home which provides full-time residential, dementia and nursing care. The home has been designed to enable residents to live active and fulfilled lives, while also promoting independence, and incorporates space for hobby and leisure activities, including its own café, bar, cinema as well as a hair and beauty salon. The layout of the building is configured into a series of individual suites, each having a dedicated lounge/dining room to help facilitate the creation of close-knit communities.
To find out more about the care home, contact Customer Relations Manager at Deewater Grange, Andrew Kenny, on andrew.kenny@careuk.com or call 01244 259480.
For more general information, visit careuk.com/deewater-grange.