Residents of a local care home were delighted to be visited by a Christmas fire engine.
The fire engine was donned with Christmas lights and tinsel and visited Care UK's Carpathia Grange, on Southampton Road, to spread seasonal cheer to the residents and team members.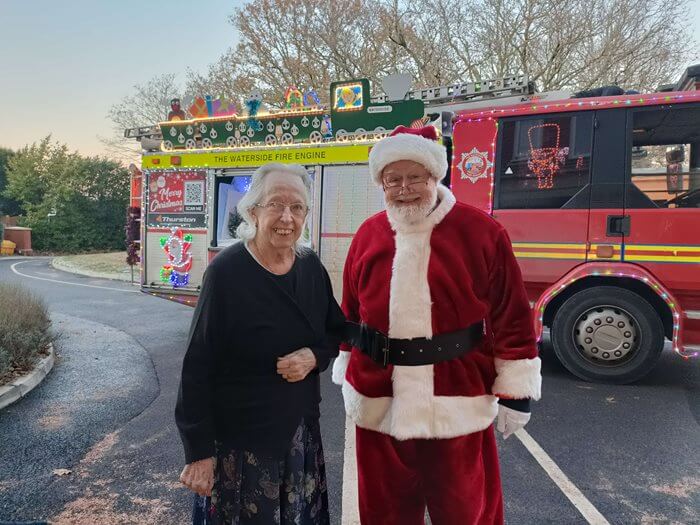 The Waterside Christmas Fire Engine is a touring vehicle that visits the community throughout December, raising vital funds for nearby causes. All donations collected are placed into a central fund and distributed to local charities.
Members of the team dressed in joyful attire to greet the fire engine as well as the volunteers who organised the event. The home's very own Father Christmas distributed gifts to residents and visitors.
John Stembridge, a 72-year-old-resident, commented on the day: "I thoroughly enjoyed the visit from the Christmas Fire Engine. I've watched the cheerful vehicle travel through the community every year so I was really happy it visited the home. I also loved my chocolate gift from Father Christmas."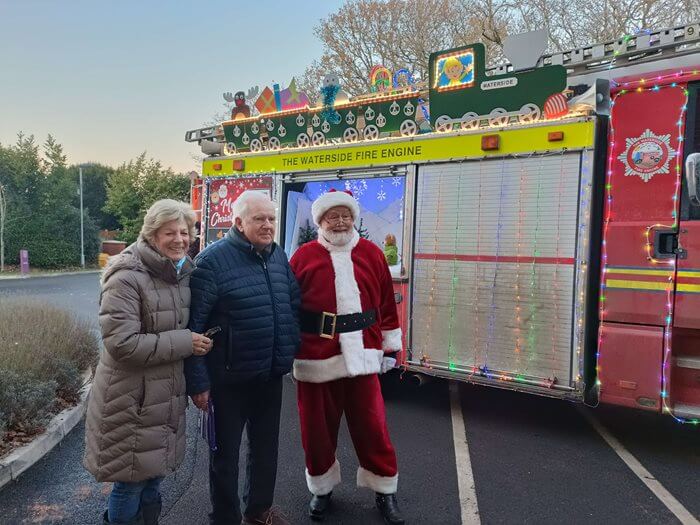 Pooja Dhoot, Home Manager at Carpathia Grange, added: "We know it's Christmas time when we're visited by the Waterside Christmas Fire Engine. It brings so much festive cheer to the home for both the residents and team members.
"The visit is also important as it raises much-needed funding for local charities. The residents adored having the vehicle at the home and enjoyed the festivities that surrounded the event. We were also delighted to have loved ones join in with the fun and they were happy leaving with a sweet treat."
Carpathia Grange is a three-storey care home which provides residential, dementia and nursing care. The home features 62 en-suite bedrooms and has been designed to enable its residents to live active and fulfilled lives, while also promoting independence. The care home incorporates space for hobby and leisure activities and includes its own cinema, hair salon and café.
To find out more about Carpathia Grange, please contact Customer Relations Manager, Nikki Toomer, on nicola.toomer@careuk.com or call 0238 098 8733 or visit careuk.com/carpathia-grange