A Thorrington care home resident was delighted when her wish to spend quality time with her favourite animal was made a reality.
When the team at Care UK's Silversprings, on Tenpenny Hill, learned that 83-year-old resident, Ann Quarrie, had a lifelong love of horses and a keen desire to spend time with the gentle creatures again, they were determined to make her wish come true.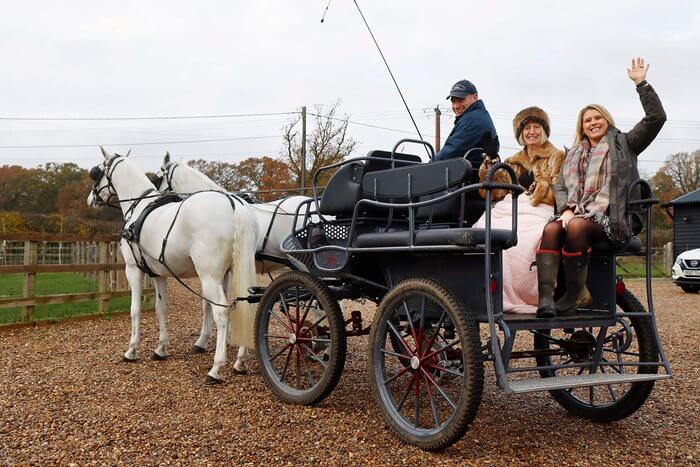 In her younger days, Ann used to love riding by horse and cart and has always been fond of the four-legged animals – spending time helping where she could. As an adult she loved the races and dressing up in her best clothes and hat.
To help Ann rekindle her former hobby, the team organised a horse and carriage ride at Layer Marney Horse Drawn Carriages. Ann was able to meet 11 horses and was treated to a ride around the Layer Marney countryside in a carriage pulled by Jack and Jill, a pair of over height Connemara ponies.
Speaking of the experience, Ann said: "I just love horses. They are such magnificent creatures and riding in the horse and cart was wonderful."
The visit was part of the home's Wishing Tree Initiative, which encourages residents to put wishes forward, allowing them to reconnect with a past hobby or try something completely new – from flying on a plane to enjoying a fish and chip supper, no wish is too big or small.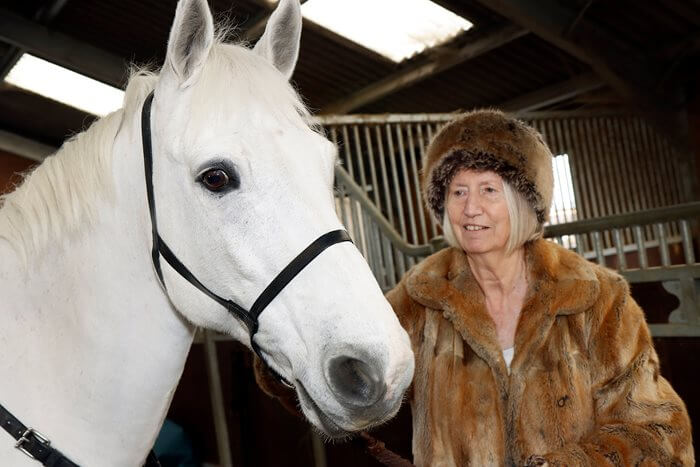 Joanne Rix, Home Manager at Silversprings, said: "Ann loves to share stories of the times she spent riding the carriages when she was younger, so the team knew she'd be overjoyed at the chance of doing this again.
"Our Wishing Tree initiative is a wonderful way for residents to share their ambitions and it's hugely rewarding to be able to make these a reality. Ann clearly loved every minute, meeting the horses and being chauffeured around – she hasn't stopped smiling since!
"I'd like to say a big thank you to Layer Marney and the team here at Silversprings for making Ann's wish come true!"
Silversprings is a state-of-the-art care home which provides full-time residential, nursing, dementia and short-term respite care. The care home incorporates space for hobby and leisure activities and includes its own cinema, hair salon and café.
For more information on Silversprings, please call Customer Relations Manager, Lisa O'Sullivan, on 01206 809173, or email lisa.osullivan@careuk.com.
For more general information, please go to careuk.com/silversprings.