Residents at a care home in Horley were given the opportunity to make a new festive friend ahead of the big day later this month.
The Care UK team at Amherst House, on Court Lodge Road, helped to spread some festive cheer by inviting Dotty, a loveable Shetland pony, and her furry rescue friends to a 'meet and greet' at the home.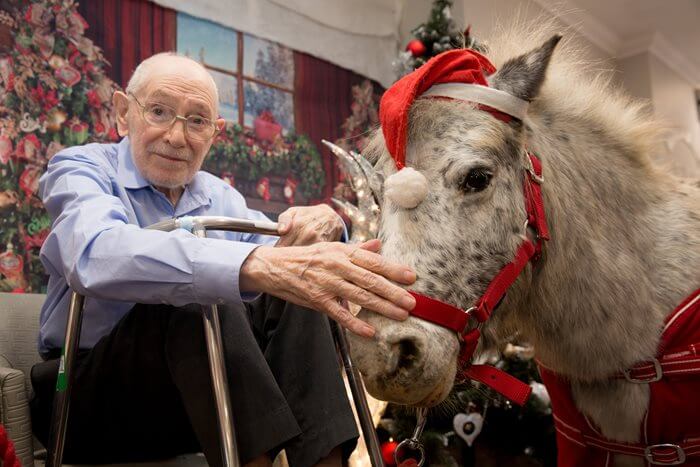 Dressed in her finest Christmas jumper, Dotty, from Karen's Rescue Pets and Ponies, stopped by the lounge, coffee shop and even the bedrooms on his visit everyone at Amherst House. Dotty enjoyed snacking on carrots and crunchy vegetables which the residents fed to her.
Cristina Cristea, General Manager at Amherst House, said: "We're always looking to plan interesting and exciting activities for residents here at Amherst House, and with Christmas around the corner we wanted to give everyone a special festive surprise.
"Having Dotty and her friends here was lovely and novel. Animals provide a number of benefits to older people – particularly those living with dementia. It was clear from the smiles on everyone's faces just how much they enjoyed having her here for the day – it's safe to say we're all feeling positively festive now!"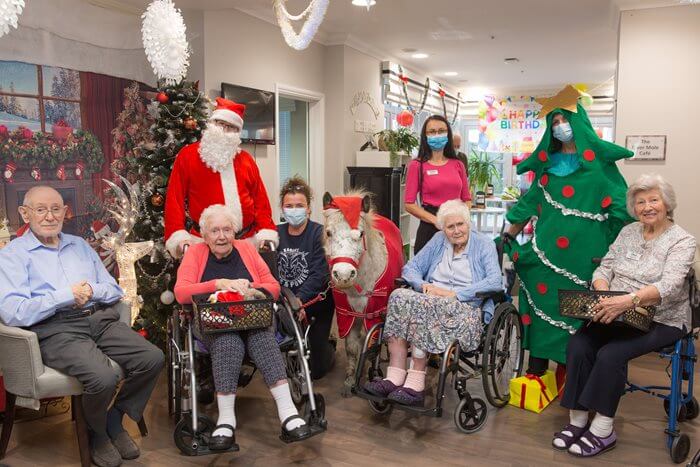 Amherst House has been designed to deliver the very best standards of care and to enable residents to live active and fulfilled lives in a luxury environment. The home provides full-time residential care, nursing care, dementia care and respite care.
To find out more about Amherst House, please call Customer Relations Manager, Terri Rowe on 01293 735820, email Terri.rowe@careuk.com or visit: careuk.com/amherst-house.