Care home residents have come together to share their secrets to a long and happy marriage.
Ahead of Valentine's Day, the team at Care UK's Newbury Grove, on London Road, put on a romantic celebration for seven couples at the home.
The special celebration included music, dancing, a little wine, and afternoon tea. The gentlemen received a small gift of chocolates and the ladies a red rose.
As part of the festivities, the team encouraged the couples to reminisce about their early days together, and they revealed their secrets to a long and happy marriage.
Residents David and Ann Gore, aged 92 and 90, have been married for 66 years. They met in Germany while Ann was staying with friends in the Ruhr region. David's advice for a long, happy marriage was to make sure you meet your future mother-in-law and study her carefully, so you know what is in store!
72-year-old Hazel Lambert and her husband Barry met at their local pub in 1969 and married in the February of 1971. Hazel baked her own wedding cake, decorating it with real flowers that had been crystalised, unfortunately one of the guests accidently ate one of them thinking they were artificial, but he was none the wiser. Their advice to young couples today was to not be too proud to say that you are wrong and try to see the other persons point of view, however difficult that may seem.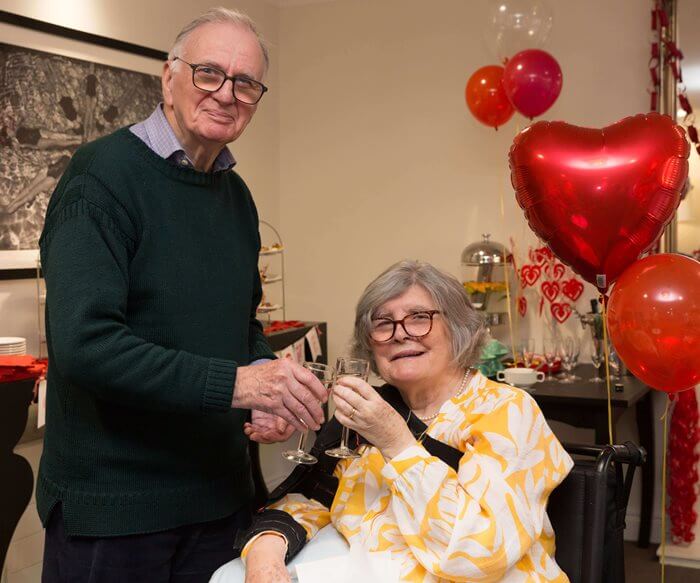 It was love at first sight for 77-year-old Maureen and 80-year-old Paul Long after they were introduced on a blind date by Paul's brother, 55 years ago. Their advice for younger people was to switch off the TV and talk to each other.
82-year-old resident Carol-Anne Foulkes and her husband Graham enjoyed their very first date in a pub in Bath. Carol who has lived all over the world including Kenya, Nairobi and the Canary Islands settled with Graham in 2003 in Newbury. Their secrets to long lasting love are being able to laugh at yourself and allowing each other space when needed.
Adarsh Kurian, General Manager at Newbury Grove, said: "All of our couples are Newbury Grove are a wonderful, and we could all learn a thing or two from their happy marriages. We thought Valentine's Day was the perfect opportunity to encourage them to reminisce and share their pearls of wisdom.
"Many of the residents have also been reminiscing and sharing memories of their own past loves; it was lovely to hear stories from everyone's younger years.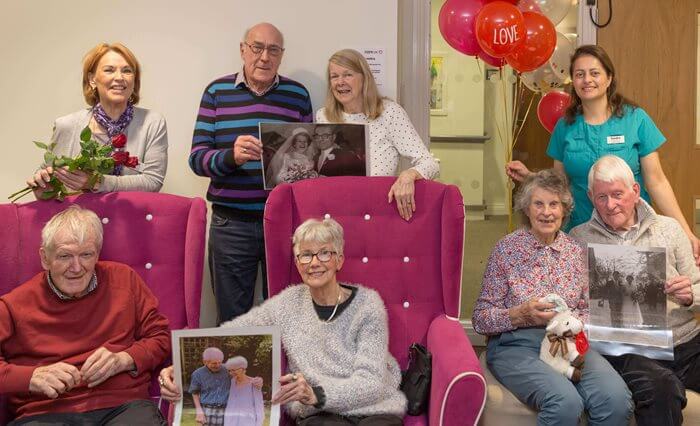 "We'd like to say a big thank you to all the couples for their wise words – and a very happy Valentine's Day to these incredible couples!"
Newbury Grove has been designed to deliver the very best standards of care and to enable residents to live active and fulfilled lives. The home provides full-time residential, nursing and dementia care, as well as short-term respite care. The care home incorporates space for hobby and leisure activities and includes its own cinema, hair salon and café.
To find out more, Contact Home Admissions Advisor at Newbury Grove, Coral Elvin, on coral.elvin@careuk.com or call 0163589954 or visit careuk.com/newbury-grove