A team from a Southampton care home arranged for a local dancing school to surprise a resident who wished to dance again.
82-year-old Jeanette Cavill, a resident at Care UK's Carpathia Grange, on Southampton Road, was excited to find that the team had organised a special dance for her, complete with local performers.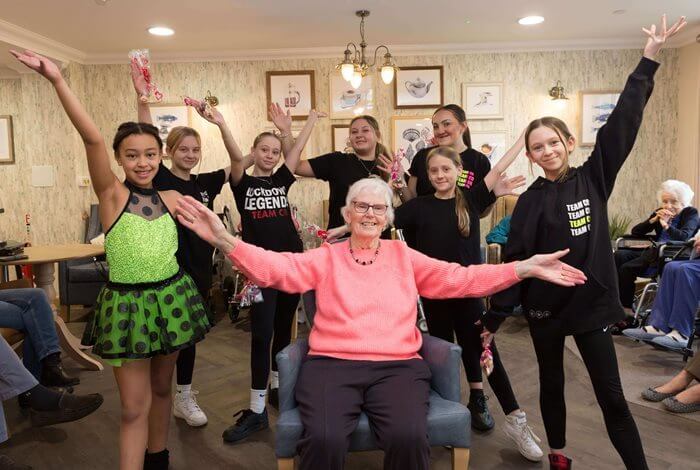 The team at Carpathia Grange have a 'Wishing Tree' initiative, which allows residents to suggest ideas for new hobbies they'd like to try, places they'd like to visit or even activities linked to past careers. This encourages residents to live fulfilling lives – from skiing to a fish and chip supper, no wish is too big or small.
The team knew that it was rock and roll loving Jeanette's wish to take part in a dance again – so they organised the special surprise for her, with the help of youngsters from Chantelle's School of Dance.
Jeanette has been dancing since the age of 15 and danced at venues all over Southampton. Her favourite dance was rock and roll as she loved the energy from it.
The team welcomed seven of Jeanette's friends to enjoy the afternoon watching the performers, aged between 8-14, they danced Jeanette's favourite kind of dance rock and roll.
Team members and the residents dressed up for the occasion and enjoyed joining in with the dancing after the performance had finished.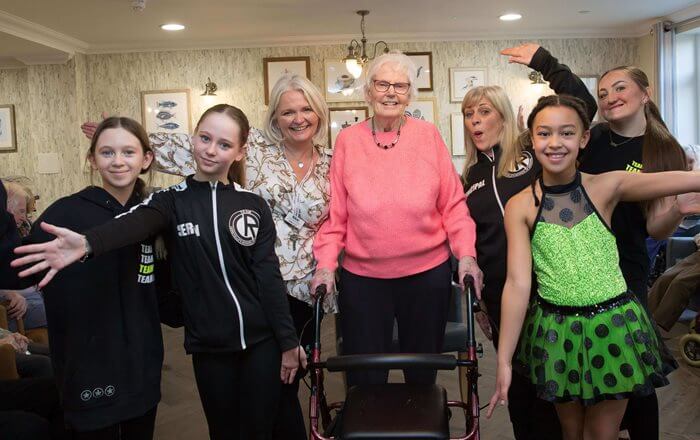 Commenting on her wish, Jeanette said: "I used to love dancing and it was such a lovely treat for Chantelle's School of Dance to perform just for me."
Pooja Dhoot, Home Manager at Carpathia Grange, said: "Our Wishing Tree initiative is very popular, and it's incredibly rewarding to make residents wishes come true. When Jeanette said she wanted to host her own dance at the home we knew we had to organise this for her.
"Here at Carpathia Grange, many of the residents enjoyed dancing in their younger years, including Jeanette, making this a wonderful opportunity for everyone to reminisce and share happy memories.
"It was great to see Jeanette's joy at being surrounded by dancers once again – the smile on her face said it all. It was a lovely day for all the residents, and we are delighted we were able to make Jeanette's wish come true!"
Carpathia Grange is a three-storey care home which provides residential, dementia and nursing care. The home features 62 en-suite bedrooms and has been designed to enable its residents to live active and fulfilled lives, while also promoting independence. The care home incorporates space for hobby and leisure activities and includes its own cinema, hair salon and café.
To find out more about Carpathia Grange, please contact Customer Relations Manager, Nikki Toomer, on nicola.toomer@careuk.com or call 0238 098 8733 or visit careuk.com/carpathia-grange