A Horley care home resident and former dancing champion went on a trip down memory lane with a professional dancer.
The team at Care UK's Amherst House, on Court Lodge Road, arranged a surprise ballroom dance session for resident Eileen Warrens after hearing about her years as a former dancing champion.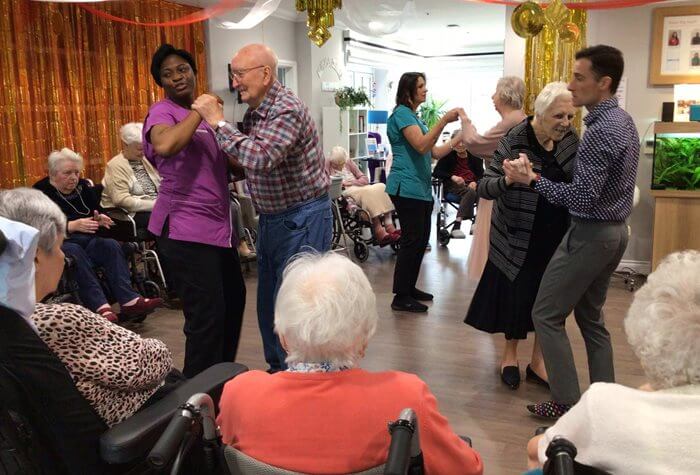 Eileen, aged 89, studied at the Court School of Dancing in Reigate, where she met her husband in 1952. During her time at the school, Eileen entered numerous dancing competitions, where she won several medals.
To give Eileen a memorable experience, the team at Amherst House contacted Simon Guntrip, a professional Sussex-based ballroom dancer, who led a dance session especially for Eileen and the other residents.
Keen for the home to match the theatrical afternoon, the team transformed the home's dining room into a ballroom, complete with balloons and glitter balls.
Eileen's wish forms part of Care UK's Wishing Tree initiative, which allows residents to suggest ideas for new hobbies they'd like to try, places they'd like to visit or even activities linked to past careers. This encourages residents to live fulfilling lives – from skiing to a fish and chip supper, no wish is too big or small.
Commenting on the surprise, Eileen said: "I loved every second of this. It took me back to my dancing days!"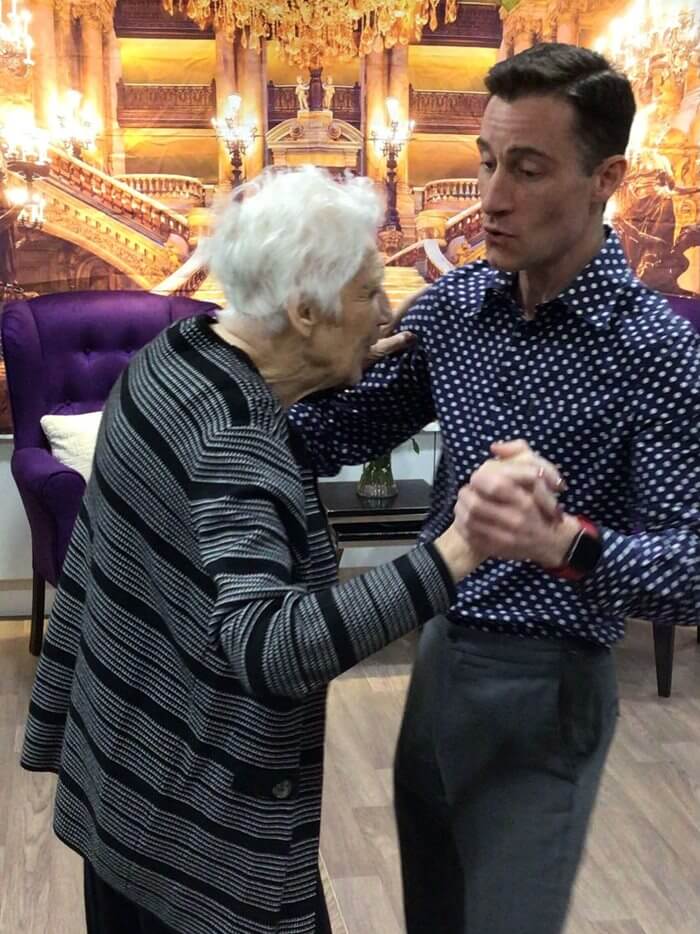 Cristina Cristea, General Manager at Amherst House, said: "Eileen is a much-loved resident here at Amherst House, and always speaks about how much she loved her days competing in dance competitions, so we were really excited to bring that part of her life back to her after all these years.
"Eileen really enjoyed dancing with Sussex's own professional dancer, Simon Guntrip, and sharing stories about all the theatres she performed in. It was a really lovely afternoon and it was great to see how engaged she was during the performance and hear her reminiscing about such fond memories."
Amherst House has been designed to deliver the very best standards of care and to enable residents to live active and fulfilled lives in a luxury environment. The home provides full-time residential care, nursing care, dementia care and respite care.
To find out more about Amherst House, please call Customer Relations Manager, Terri Rowe on 01293 735820, email Terri.rowe@careuk.com or visit: careuk.com/amherst-house