Dozens of food items have been donated to a nearby food bank by a group of residents at a local care home.
Residents and team members at Care UK's Sway Place, on Church Lane, were discussing how they could help their local community and decided to pool together food items and donate to a charitable cause.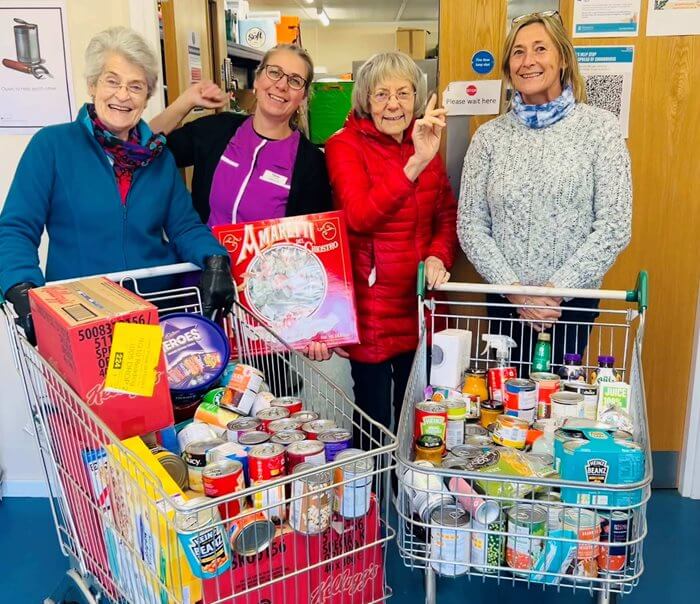 The team put a call-out on the home's Facebook page and collected items from the team, family members and the local community.
The items were gifted to New Forest Basics Bank, an essential support service within the region which has grown to meet the ongoing needs of the community, and provides food, personal hygiene items, and basic household essentials. The food parcels they provide have sufficient supplies for one week for one person, and are increased dependant on the family size.
Jane Baxter, Home Manager at Sway Place, said: "We think it's wonderful that residents wanted to work together to support a much-needed local organisation. They have been spending weeks working hard to compile the items and were delighted at the amount of support they received from fellow residents, family members, the team and wider community.
"Right now, there are so many families and individuals that depend on local food banks, it is incredibly important that we support these charities to carry on with the amazing work that they do."
Designed to enable residents to live active and fulfilled lives, while also promoting independence, Sway Place incorporates space for hobby and leisure activities. The home provides full-time residential care, dementia care and respite care. The layout of the building is configured into a series of individual suites, and 14 independent living cottages, each having a dedicated lounge/dining room to help facilitate the creation of close-knit communities.
To find out more about Sway Place, please call Laura Blake, Home Admissions Advisor, on 01590 607371, email laura.blake@careuk.com or visit careuk.com/sway-place