Care UK has been awarded a prestigious Health Investor Award for the second year in a row, taking home the Residential Care Provider of the Year in the Large Group category for 2023.
For nearly 20 years, the Health Investor Awards have been honouring organisations that set new quality standards in social care, clinical services and in associated advisory, property and financial roles.
Care UK picked up the Residential Care Provider of the Year - Large Group award at a ceremony in London on Wednesday 7th June. The category shortlist included other major providers from across the UK.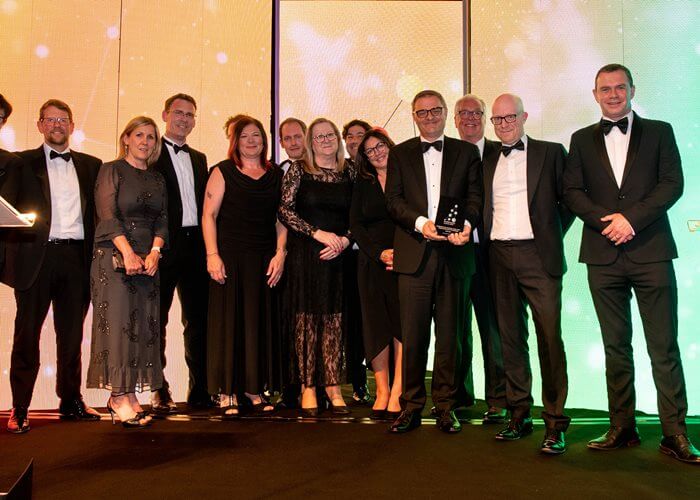 Care UK's regulatory quality ratings are amongst the highest in the sector, with 12% of homes being rated outstanding versus 4% in the market as a whole. Care UK also continues to maintain some of the highest customer satisfaction and employee engagement scores in the sector.
Care UK's approach to care has been developed in consultation with residents, relatives, academics and sector experts, and is grounded in academic evidence provided as part of our long-term partnership with the Association for Dementia Studies (ADS) at the University of Worcester. Care UK continues to pride itself on dementia expertise, and colleagues across the UK work to support not only residents and their families, but often share their valuable knowledge with local community groups.
Whilst remaining dedicated to delivering high care quality, Care UK is instrumental in providing substantial new home capacity in the UK having developed and opened 57 homes since 2013 and have plans to open another 13 over the next 3 years.
Care UK holds a strong belief in the importance of investing in colleagues to provide opportunities for development and career progression. Care UK's training and development schemes cover a range of roles within health and social care, maintenance, hospitality, business and customer service, and more than 700 Care UK colleagues are currently expanding their skills through apprenticeships.
Commenting on the accolade, Care UK's Chief Executive Andrew Knight said: "Winning this renowned award for the second year in a row is continued recognition that our passionate and caring teams are consistently delivering a high-quality service for residents across the UK."
The teamwork and commitment of colleagues in England, Scotland and Wales, supporting residents to live fulfilling lives, makes Care UK a market leader in the care sector.