A 91-year-old resident at a care home in Bury St Edmunds visited a gallery he helped to curate over 40 years ago.
The team at Care UK's Glastonbury Court, on Glastonbury Road, helped organise a special trip to the 447th Bombardment Group Heritage Gallery exhibition in celebration of resident Ernest (Ernie) Osborne's life work.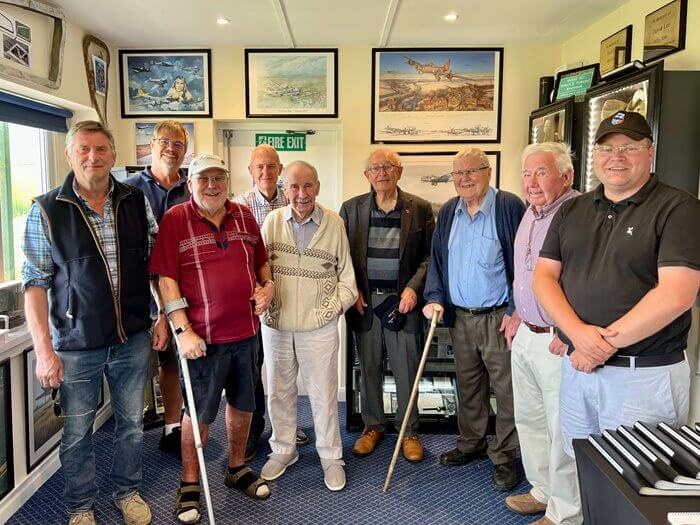 Ernie has dedicated his life to the Bomb Group Association. Founded in the 1980s, the 447th Bomb Group Association is devoted to preserving the legacy of the men that served in the 447th Bomb Group and is maintained by second generation members. Throughout his life, Ernie has taken it upon himself to keep the group's history alive.
From collating photographs to correspondence and historical documents that chronicle the young airmen in the 447th Bomb Group while stationed in Rattlesden, England, Ernie's work has become a lifelong passion. This included a published piece written by Ernie entitled 'Reflections on my Youth', recalling his memories of daily life between 1943 and 1945.
On the day, Ernie was welcomed by the Chairman of the 447th Bomb Group Association, Roger Watts, and given a tour of the site as well as the opportunity to browse the official 447th Bombardment Group Heritage Gallery. Featuring contributions that Ernie and fellow committee members helped to collate over the years, the gallery is now preserved for future generations to learn more about life during the Second World War.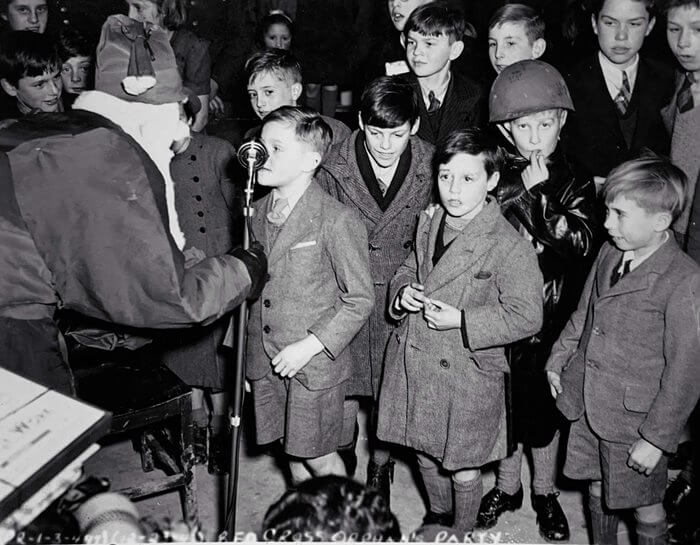 A dedicated committee member, Ernie worked as the Group Historian, Treasurer and Secretary and maintained strong transatlantic relationships with the veterans who served in the Second World War. Ernie was also instrumental in arranging the veterans' biennial UK reunions and made several trips to America with his wife, Jill.
Speaking of the experience, Ernie said: "I couldn't believe everyone had given up their time to see me. It was amazing to see everyone, and I felt quite emotional to see my collection being showcased for others to enjoy."
Ana Mihai, Home Manager at Glastonbury Court, said: "When Ernie received his special invitation to visit the Heritage Gallery that he contributed much of his life to, the team here at Glastonbury Court quickly got to work helping to plan his special visit.
"Ernie is always sharing memories from his time living through the Second World War and his time spent collating documents for the 447th Bomb Group Association, so he was delighted to be able to go back and see those historical memories being kept safe for future generations.
"I'd like to extend a big thank you to the team at the 447th Bomb Group Association for making Ernie's day – he hasn't stopped talking about it since!"
Glastonbury Court is a modern care home which provides full-time residential, nursing and dementia care, as well as short-term respite care. Designed to enable its residents to live enjoyable and fulfilling lives, the care home has its very own cinema and hair salon, and there is plenty of space both in and outdoors for relaxation and recreation.