Lenny Paul, Head Housekeeper
Lenny lives and breathes Care UK's 'whole home' approach, chatting to residents as he cleans, making them tea, or finding ways to make their wishes come true.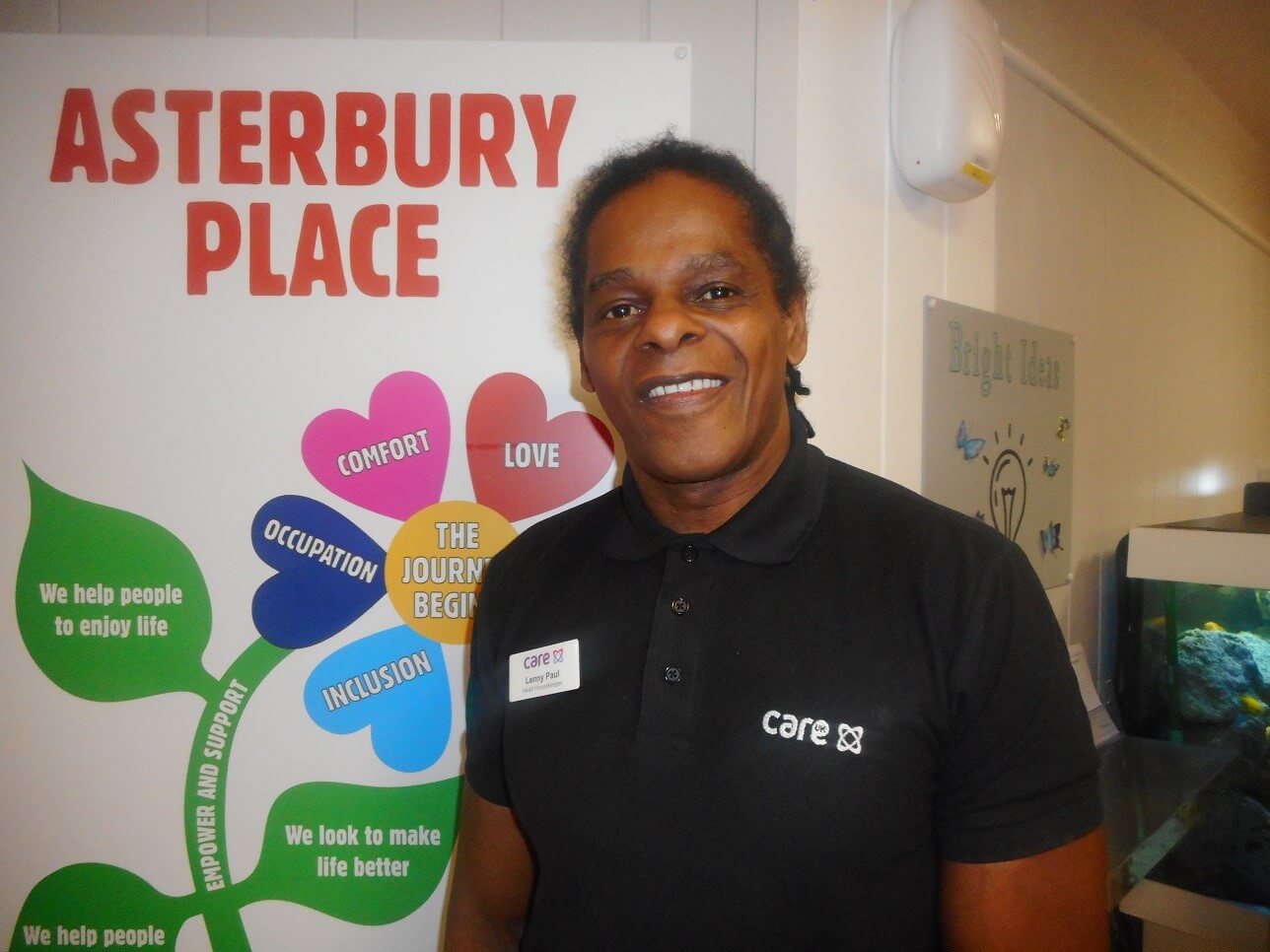 Lenny's mother had dementia so he empathises strongly with residents and their loved ones. He also models this care and attention to his colleagues, and, by doing so, has created a strong and caring housekeeping team of ten people who take pride in delivering an outstanding service to residents, residents' families and colleagues.
Lenny supports his team to progress, doing additional training in areas of interest to them. He himself has become the home's Moving and Handling Trainer.
With family visits stopped during the pandemic, the friendly faces of the housekeeping team helped to provide reassurance and support to residents, especially for those who were finding it particularly hard not seeing their loved ones. The team went out of their way to chat to residents and make them feel special.
Throughout the pandemic Lenny and the team always kept to the rules while staying well aware of the feelings of relatives who were missing their loved ones. Mum says she is always happy to see Lenny because he is always so cheerful and has a good sense of humour.
Resident at Asterbury Place
Another colleague from the Lifestyle team says, "Lenny is fantastic: flexible, reliable and extremely hard-working and his brilliant team have the same qualities. Everything is run with precision. The team takes the time to get to know the residents, chatting to them about their families, their photos and keeping a close eye on their individual requirements.
Lenny will help anyone whether they be a resident, relative or colleague. He helps with activities, on trips and even did minibus driving training to facilitate days out. Using his connections with Ipswich Town Football Club he was able to realise the dream of one of our residents: on the gentleman's 95th birthday Lenny treated him to a special day at Ipswich Town FC.
He has also become Infection Prevention and Control Champion, running all Covid testing and training up a support team.
The procedure the team have implemented lift them into outstanding territory. For example, the rotas detail exactly which suite each person is working on and the deep clean areas they'll be responsible for on the day. There's also a machine log which is signed off when equipment is used and returned.
Each member of the team has different experiences and career backgrounds, including care, hospitality and other sectors, which, blended, make them such a success. Lenny himself brings his organisation and attention to detail from his Army background and a drive for success and exceptional teamwork from his experience as a winter Olympian.