The lifestyle team at a Worcester care home have been shortlisted for a national award.
Tiffany Thompson, Lifestyle Lead at Care UK's Perry Manor, on Charles Hastings Way, has been shortlisted for a National Activity Provider Association (NAPA) award, along with her fantastic lifestyle team.
The NAPA Awards recognise exceptional activity professionals for their commitment and a skilled approach to wellbeing. Open to a wide range of industries including the health, housing and social care sectors, the awards highlight the innovative and creative ways of supporting individuals through an activity-based approach.
Judges praised Perry Manor's approach to supporting those living with dementia to lead fulfilling and meaningful lives. The lifestyle team has formed several resident-led groups, which include a film club, and golf lessons led by a former sporting resident. The home also has a close relationship with the local brownies, which enabled one resident to renew her brownie promise, making her the oldest Brownie leader in the country.
When a new resident moves into the home, the lifestyle team create life story books, filled with memories, photographs and achievements, to help build a picture of the resident's life. This book is added to once the resident moves in, to offer relatives an insight of their loved one's time in the home.
The team use the Jackie Pool PAL tool, which helps the team to understand the needs of those living with dementia, and enables them to create activities that support residents to take part independently, as well as working closely with Worcester University to provide insight for occupational therapists, benefitting the wider community of healthcare professionals.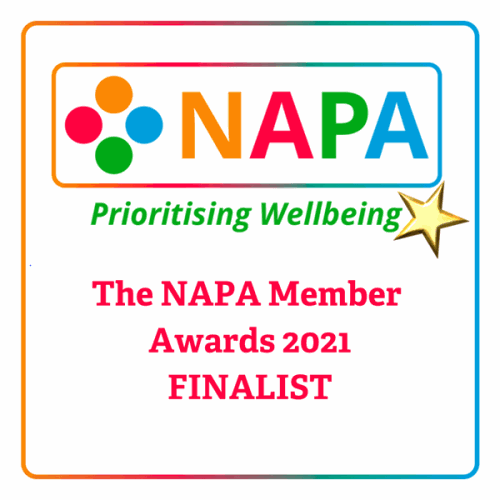 Katherine Matthews, Home Manager at Perry Manor, said: "We are delighted that Tiffany and her team have been shortlisted for a prestigious NAPA Award.
"Moving into a care home signals the beginning of a new chapter, and here at Perry Manor, we are committed to ensuring it is one that is both happy and fulfilling. The lifestyle team do a fantastic job of providing activities tailored to residents' interests, which provide an invaluable way of encouraging socialisation, movement and independence.
"I am incredibly proud of the team, and would like to take this opportunity to thank them for all that they do for the Perry Manor family. We would like to wish everyone shortlisted the best of luck – and fingers crossed for a win for our team!"
Perry Manor is a state-of-the-art Care UK home, which provides full time residential, nursing and dementia care, as well as short term respite care. Rated outstanding by the CQC, the home is designed to enable residents to live enjoyable and fulfilling lives, the care home has its very own cinema, cafe and hair salon, with plenty of space both indoors and out for relaxation and recreation.
To find out more about Perry Manor care home email Jimi Wright, customer relations manager, at james.wright@careuk.com or call 01905 886 715.
For more general information visit: careuk.com/perry-manor.