Residents at a care home in Southampton have been enjoying a Platinum Jubilee celebration with help from local youngsters.
Care UK's Ancasta Grove, on Barnes Lane, welcomed local children from Woodlands Early Learning Nursery to mark the Queen's official 70-year milestone by having a joint jubilee celebratory lunch.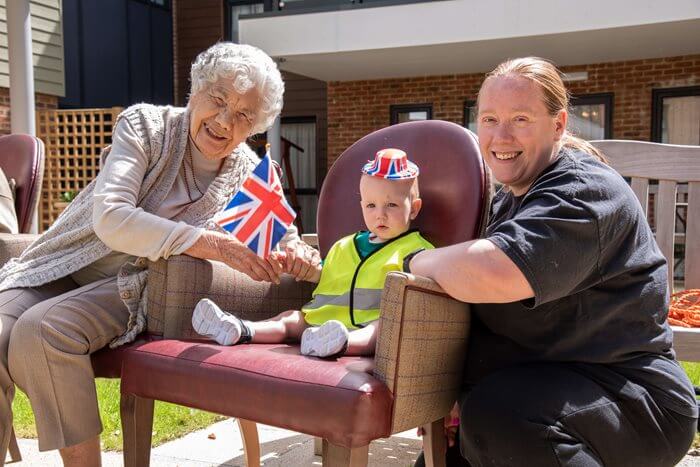 The children were presented with Union Jack flags and hats, given to them by the residents, while other children spent time in the greenhouse where residents showed off their home-grown tomatoes.
Both children and residents enjoyed the afternoon spent together, and residents also shared stories about their own memories of Jubilee celebrations.
Joel Ignacio, Home Manager at Ancasta Grove, said: "Intergenerational activities are a huge part of life here at Ancatsa Grove which is why we loved being able to celebrate the jubilee with the pupils of Woodlands Early Learning Nursery.
"These relationships can be beneficial for both sides and can provide older people with a sense of purpose and fulfilment. This is the first jubilee the children have really experienced, and residents loved telling their younger friends all about the traditional celebrations they have enjoyed in their lifetimes and were thrilled to be able to pass these onto the next generation.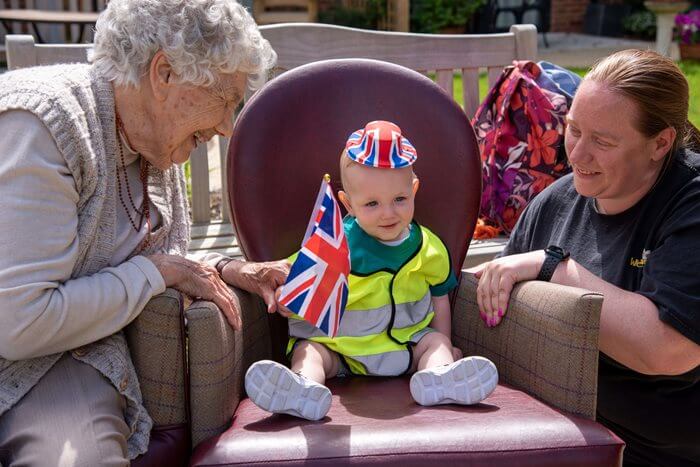 "We'd like to say a huge thank you to Woodlands Early Learning Nursery for joining us – we can't wait to welcome them back for another party very soon!"
To find out more about Care UK's Platinum Jubilee celebrations, please visit: careuk.com/platinumjubilee.
Ancasta Grove, which opened its doors in June 2021, has been designed to deliver the very best standards of care and to enable residents to live active and fulfilled lives. The home provides residential, nursing and specialist dementia care, as well as respite and end of life care, and is proud to be able to offer a 'home for life' if an individual's needs change over time. The team are able to offer show rounds by appointment so local residents can see the home for themselves and ask any questions they may have about the care available.
To find out more about Ancasta Grove please call Customer Relations Manager, Chris Roby, on 023 9298 2479, email christopher.roby@careuk.com, or visit careuk.com/ancasta-grove.