Midlands care homes came together to celebrate summer in style in Stratford-upon-Avon, with birds of prey swooping in to get involved in the fun.
The team at Care UK's Ambleside, on on Evesham Road, opened their doors to welcome three other regional Care UK homes to enjoy a day filled with entertainment, feathered friends and tasty treats.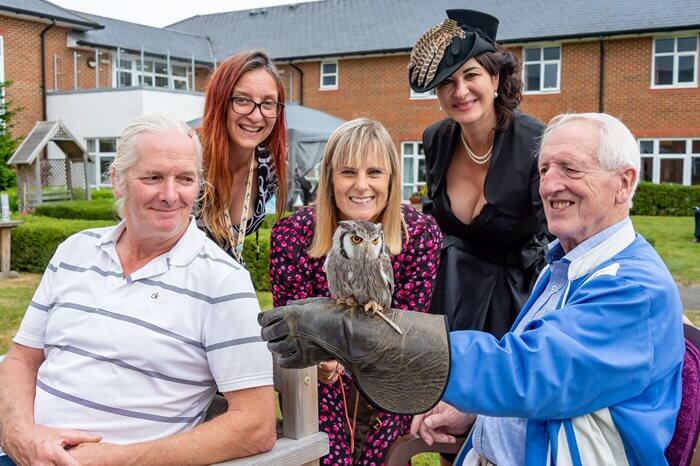 Residents from across the homes, including Perry Manor in Worcester, Chandler Court in Bromsgrove and Priors House in Leamington Spa, had the unique opportunity to get up close to a host of fascinating birds of prey.
The impressive birds, including a barn owl, a white-faced owl and a European kestrel, were brought by Walks with Hawks, for all to admire and take on their arm if they dared.
Ralph Leach, a resident at Ambleside, said: "It was all very good, and the team at Ambleside worked very hard to pull that all together. It was an exceptional day all round!"
Violinist Samantha Norman set the jolly mood for the celebrations as visitors arrived, and the day was completed with singer Phoebe Appleby, from Silver Belles Music, serenading everyone with resident's favourite songs, which got everyone's feet tapping.
Last but certainly not least, guests were also treated to a barbecue, specially prepared by the home's chef – complete with strawberries and cream, peach trifle and ice cream.
Julia Joy, Home Manager at Ambleside, said: "Maintaining strong relationships within the community is an important part of life at Ambleside, and hosting our regional summer barbecue gave us a wonderful opportunity to welcome other care home residents and team members to come together to celebrate with some sunshine and entertainment.
"We had a fantastic day throwing this summer party and everyone was very excited to be joining us for a day filled with bird handling, musicians and lots of sweet treats to top it all off. It was so lovely to be able to make the most of summer and opening our doors once again to our regional neighbours made it extra special.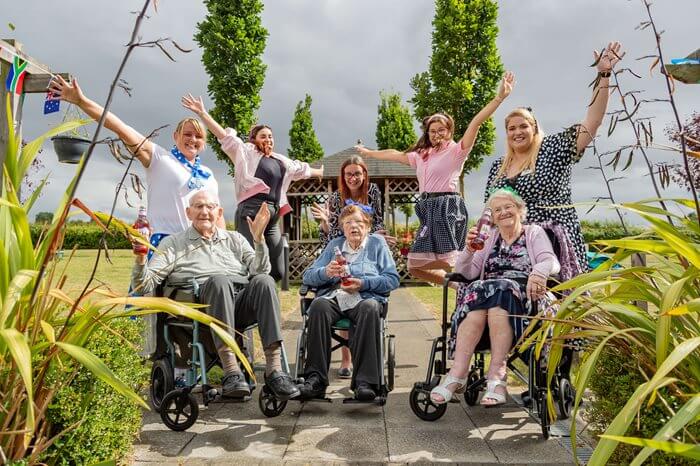 "We had a wonderful day– thank you to everyone who joined us!"
Ambleside is a state-of-the-art care home which provides full-time residential, dementia and nursing care, as well as short-term respite care. Designed to enable its residents to live enjoyable and fulfilling lives, the care home has its very own cinema, café and hair salon, and there is plenty of space, both indoors and out, for relaxation and recreation.
For more information about Ambleside, call Customer Relations Manager, Staci Reeson on 01789 868 298, or email, staci.reeson@careuk.com.
For more general information, please visit careuk.com/ambleside.