Residents from a care home in Dorset recently opened their doors to some special guests.
Care UK's Ferndown Manor welcomed Em's Friendly Farm to care home's garden, with surprise visitors trotting, galloping and hopping into the grounds.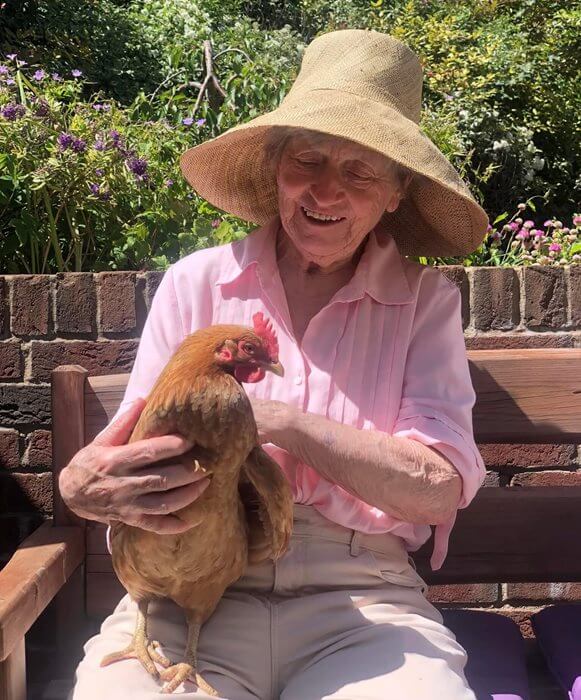 Residents were able to feed and pet horses, goats, and sheep, with some of the braver residents even having cuddles with a few of the friendly chickens, whilst they rested on their laps.
As part of the animal therapy session, Ferndown Manor also invited a sausage dog called Dotty, who loved getting lots of fuss from residents.
The animals encouraged residents to reminisce on fond memories of their youth. Since many of the residents in their younger years had jobs working in rural areas, or their own family pets, it was a great opportunity to share their own unique stories with one another.
Dinah Sharratt, a resident at Ferndown Manor said: "My favourite part of the day was seeing the farm animals, I enjoyed seeing the goat the most. It reminded me of my childhood as I grew up on a farm. We had similar animals, but my favourite was always the cow."
Sara Muslin, Home Manager at Ferndown Manor, said: "The residents and team had a wonderful day engaging with the animals.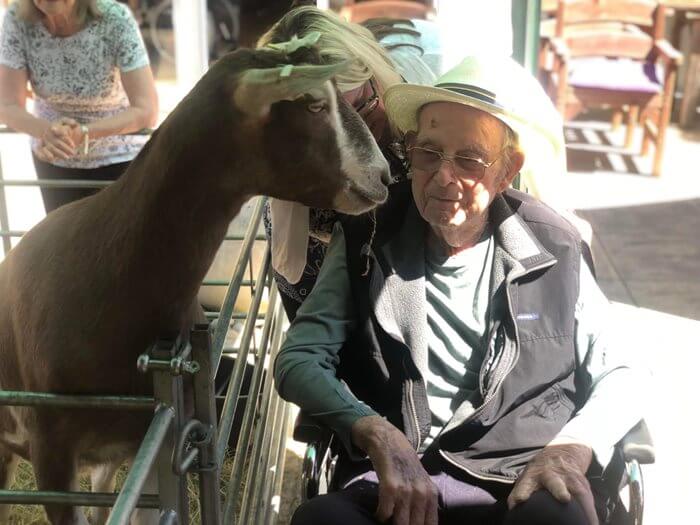 "We are always looking for fun and creative new ways to provide residents with new experiences and put smiles on their faces. Inviting animal companions into our gardens has so many positive advantages to the residents, particularly for those with dementia, as it helps to lower anxiety and release endorphins.
"We can't wait to welcome more furry friends into the home in the future and create more special memories."
Ferndown Manor has been designed to deliver the very best standards of care and to enable residents to live active and fulfilled lives. The home provides full-time residential, nursing and specialist dementia care, as well as short-term respite. The home features state of the art facilities including a cinema, café, hair and beauty salon and library.
To find out more about these Care UK homes contact Customer Relations Manager at Ferndown Manor, Robin Hill on robin.hill@careuk.com or call 01202 070799.