A Southampton care home paws-ed their usual activities to welcome some very special guests.
Care UK's Ancasta Grove, on Barnes Lane, were delighted to be visited by their younger friends from Woodlands Early Learning along with a herd of four-legged companions from Ems Friendly Farm for an afternoon of fun.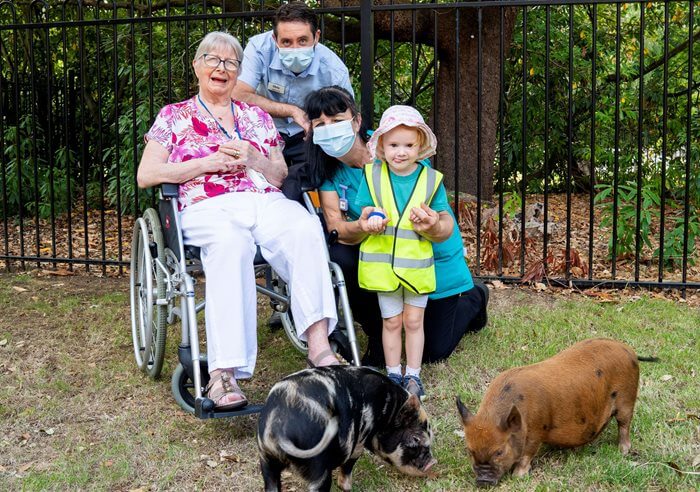 Residents and children alike were able to pet and feed a sheep, a goat, a pony and two piglets while learning interesting facts about the farm animals and their care.
Joel Ignacio, Home Manager at Ancasta Grove, said: "We're always looking for new activities to put a smile on residents faces, and being able to share this experience with the youngsters from Woodlands Early Learning was a great bonding moment for all involved.
"The animals provided a wonderful opportunity to bridge the gap between the two generations, fostering mutual understanding and allowing each age group to teach and learn from one another. Residents loved sharing facts about the animals, and stories from their younger years, while the children encouraged residents to explore their playful side by making animal noises!"
"It was a truly wonderful afternoon, and we can't wait to can't wait to welcome back our new friends, both the furry and non-furry kind, into the home again very soon!"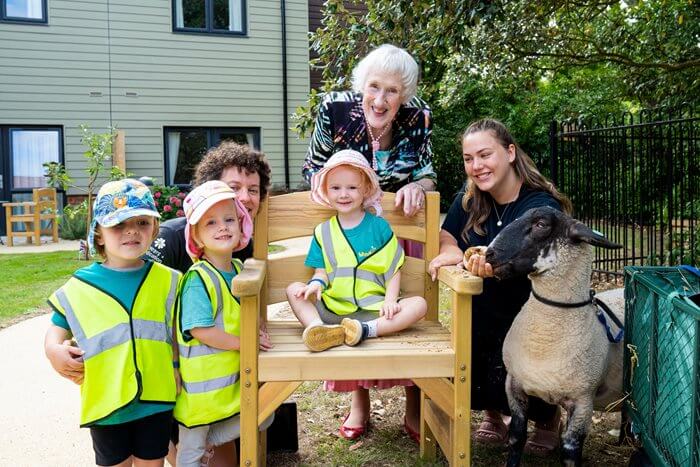 Ancasta Grove, which opened its doors in June 2021, has been designed to deliver the very best standards of care and to enable residents to live active and fulfilled lives. The home provides residential, nursing and specialist dementia care, as well as respite and end of life care, and is proud to be able to offer a 'home for life' if an individual's needs change over time. The team are able to offer show rounds by appointment so local residents can see the home for themselves and ask any questions they may have about the care available.
To find out more about Ancasta Grove please call Customer Relations Manager, Chris Roby, on 023 9298 2479, email christopher.roby@careuk.com, or visit careuk.com/ancasta-grove.