The team at a Sway care home has raised over £2,500 for a very deserving cause.
On World Alzheimer's Day, the team at Care UK's Sway Place, on Church Lane, organised a Memories Matter fundraising event - which saw a team member shave all their hair off for charity.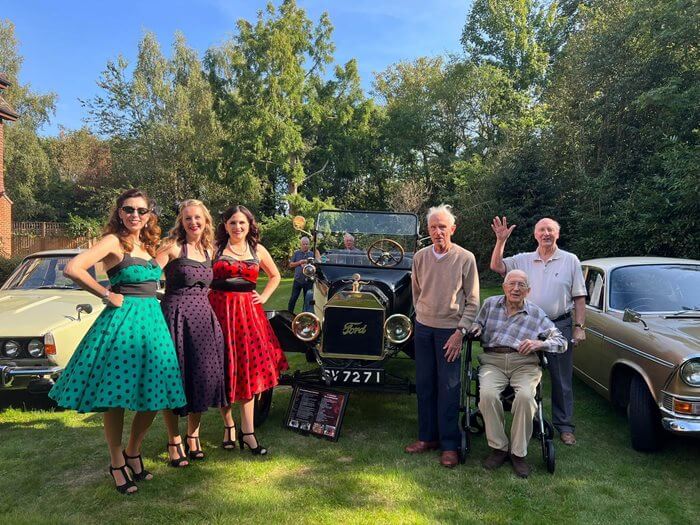 The event raised £1,648 for Alzheimer's Research UK, the leading dementia research organisation in the UK. Matching the teams' efforts, Care UK also donated a further £1000 to the sponsorship, bringing the total donation to £2648.
The fundraising event saw residents joined by families and members of the Sway community for a day spent traveling through time. The home was transformed into the 1940's classic cars were parked outside, a traditional sweet shop was set up in the home's stunning grounds, and residents entertained guests with poems they'd written inspired by family members and loved ones effected by Dementia.
Live music was provided throughout the day by singers Soda Pops who delighted guests with songs from the 1940s to the present day.
Completing the event, Team Leader Lorren had her long red hair shaved off in order to encourage even more people to donate funds to the worthy cause.
Rachel Bedford, General Manager at Sway Place, said: "I am beyond proud of the team for our amazing accomplishment and we are delighted that Care UK has matched our efforts to double our donation.
"Alzheimer's Research UK is a wonderful charity, and the team were keen to raise money to support them. Everyone had such a fantastic time at our Memories Matter event, it was a great opportunity to travel back in time, and I want to thank all those who donated money to the charity.
"I also want to congratulate our incredibly brave Lorren, who's efforts to raise money for Alzheimer's Research UK were outstanding!"
Designed to enable residents to live active and fulfilled lives, while also promoting independence, Sway Place incorporates space for hobby and leisure activities. The home provides full-time residential care, dementia care and respite care. The layout of the building is configured into a series of individual suites, and 14 independent living cottages, each having a dedicated lounge/dining room to help facilitate the creation of close-knit communities.
To find out more about Sway Place, please call Laura Blake, Home Admissions Advisor, on 01590 607371, email laura.blake@careuk.com or visit careuk.com/sway-place.