A care home in Basingstoke had a 'bale of a time' hosting its very own scarecrow festival.
Care UK's Dashwood Manor, on Bradley Way, invited members of the community and local groups to get crafty and create scarecrows from scratch. The entries were then displayed at the home as part of their very own scarecrow festival.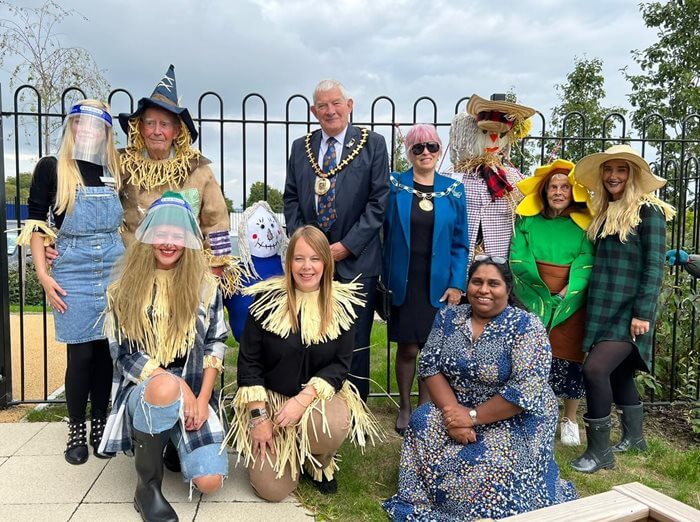 The competition was designed to encourage the local community to create their own scarecrows before being judged by the Lord Mayor of Basingstoke, Councillor Paul Miller.
Team members at the home also tried their luck in the competition, with residents from Kempshott Suite helping to create a 'Mrs Forget Me Not' scarecrow. The idea was inspired by the forget me not flower, representing Alzheimers Society. Among those working on the scarecrow was resident Jean Cottrell, who used to create scarecrows in her spare time. She was a very strict manager to the project.
On the day of judging, third place went to a 'Queen of Hearts' scarecrow created by the Trimmer family. The scarecrow was decorated with a red tutu as hair. Second place was given to the Kempshott Suite with the team and resident's hard work paying off. First place was awarded to James Staples from Winklebury, who created a scarecrow called 'Autumn'. The scarecrow was decorated with a white dress, autumn leaves, a small bird and sunflowers.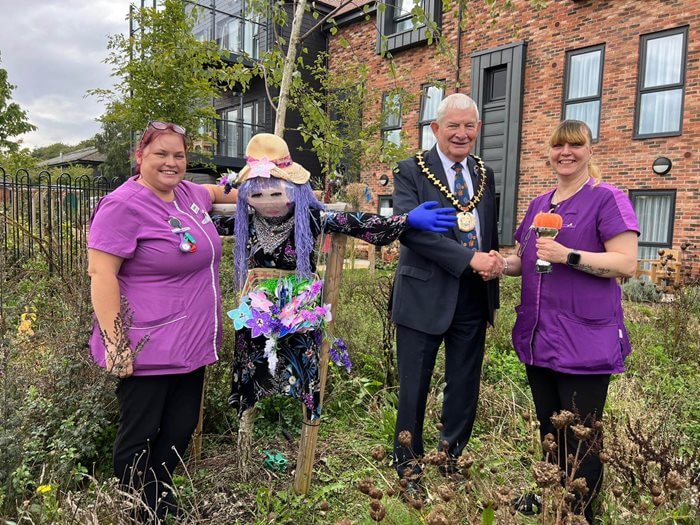 Dil Perera, Home Manager at Dashwood Manor, said: "We all enjoy getting crafty here at the Dashwood Manor and we especially love being involved in community events - so we were thrilled to mix the two together and host our very own scarecrow festival.
"Residents and team members all had a fantastic time watching people create their scarecrows and being able to judge which one they thought was the best. Hosting a community event, right on our doorstep, truly lifted everyone's spirits and it was heart-warming to see so many people stopping by to take a look.
"On behalf of everyone at Dashwood Manor I'd like to thank the community for all their entries, they were fantastic. It was great to see all these scarecrows appear in our garden."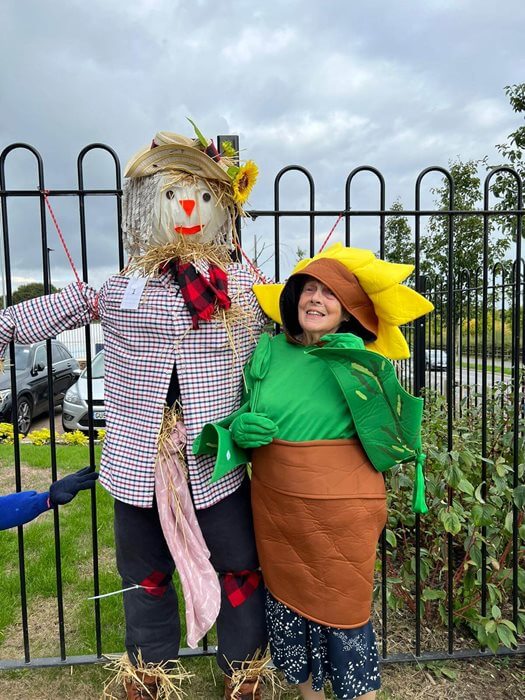 Dashwood Manor – which opened in September 2021 – is designed to enable residents to live active and fulfilled lives while also promoting independence. The new care home incorporates space for hobby and leisure activities with luxury facilities, including a café, hair and beauty salon, cinema, bar and gardens.
To find out more about Dashwood Manor, please call Customer Relations Manager, Leahanne Wilkinson, on 01256 805988, or email leahanne.wilkinson@careuk.com.
For more information about Dashwood Manor, visit: careuk.com/Dashwood-Manor.