A care home in Basingstoke has been getting creative to mark Remembrance Day.
Residents and team members from Care UK's Dashwood Manor, on Bradley Way, decided to create their very own poppy wall, made from recycled bottles, in a special tribute to the British Legion.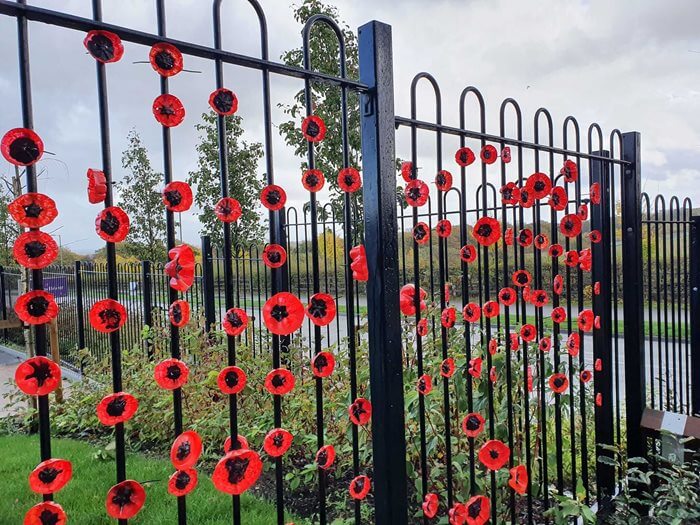 Last month, the team put a call out on the home's Facebook page and asked family members if they had empty plastic bottles that they could drop off at the home. The team then cut the tops off the bottles while residents painted them red and black to resemble poppies.
The home created over 1300 recycled plastic poppies to line the fences outside the home. The poppies will be taken down after Remembrance Day and stored so they can be reused next year.
The team also received help from Heathermount School in Ascot. The students created an additional 300 poppies and visited the care home to place them on the fences. After their hard work, the home organised a special lunch for the students and residents to enjoy together, prepared by the home's head chef.
Dil Perera, Home Manager at Dashwood Manor, said: "We are so proud of the team and residents who have created such beautiful display for such a worthy cause.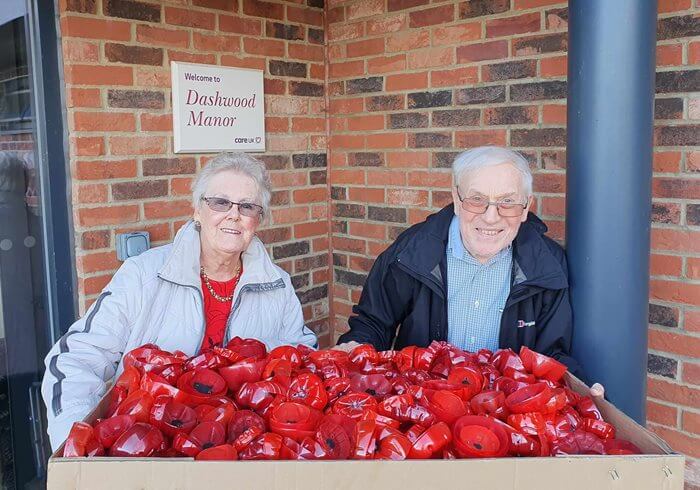 "Crafts, as well as other creative activities, can provide many therapeutic benefits for older people, particularly those with dementia, by keeping their brains busy and providing a sense of purpose.
"For many of the residents, this time of year holds special meaning because many of them lived through the Second World War. Recycling plastic bottles and turning them into poppies was not only a wonderful opportunity for residents to participate in Remembrance Day traditions but also raised awareness of recycling within the local community.
"The team were blown away by the efforts from everyone to make this project a success. I would like to thank those who brought in plastic bottles to the home and to Heathermount School for making an additional 300 poppies. We're very proud of the poppy wall creation – well done everyone!"
Designed to enable residents to live active and fulfilled lives, while also promoting independence, the new care home, which opened in September 2021, incorporates space for hobby and leisure activities. Luxury facilities includes a café, hair and beauty salon, cinema and bar, and stunning gardens.
To find out more about Dashwood Manor, please call Customer Relations Manager, Leahanne Wilkinson, on 01256 805988, or email leahanne.wilkinson@careuk.com.
For more information about Dashwood Manor, visit: careuk.com/Dashwood-Manor