Residents at a care home in Sevenoaks have been passing on their advice to the younger generation as part of a nationwide initiative.
Residents at Care UK's Weald Heights, on Bourchier Close, have been sharing advice on how to live a long and happy life with their grandchildren as part of a new intergenerational project – Wisdom Booths.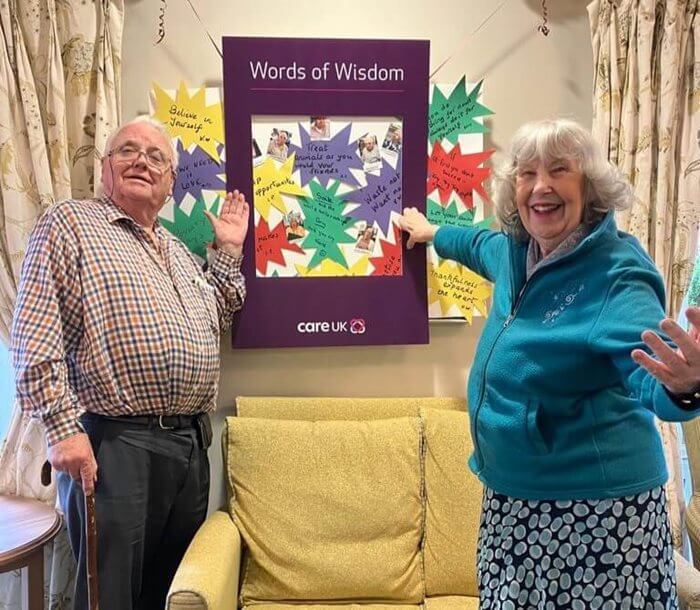 The Wisdom Booths initiative sees Care UK residents across the UK share their advice with younger generations after a national survey found 88% of people in the UK are grateful for what they've been told by their elders and 56% will always rely on them for advice, regardless of how old they are.
The pearls of wisdom at Weald Heights included residents, Joan and Joey, who shared their advice with their two great-grandchildren, Ben, aged four, and Sophie, aged six. Their advice was: "Let your smile change the world, but don't let the world change your smile. You have to be kind to everyone because thankfulness expands the heart."
Maria Covington, Home Manager at Weald Heights, added: "We had a great time taking part in Wisdom Booths – the initiative gave us a wonderful opportunity to put our creativity to the test by creating our own Wisdom Booth area and hearing resident's words of wisdom about how to live a happy life with younger generations of their family was wonderful to see.
"Intergenerational activities are a fantastic way to provide older people with a sense of purpose, which is incredibly beneficial to supporting residents' wellbeing. Everyone loved reflecting on their earlier years and sharing their insights and reflections with the next generation.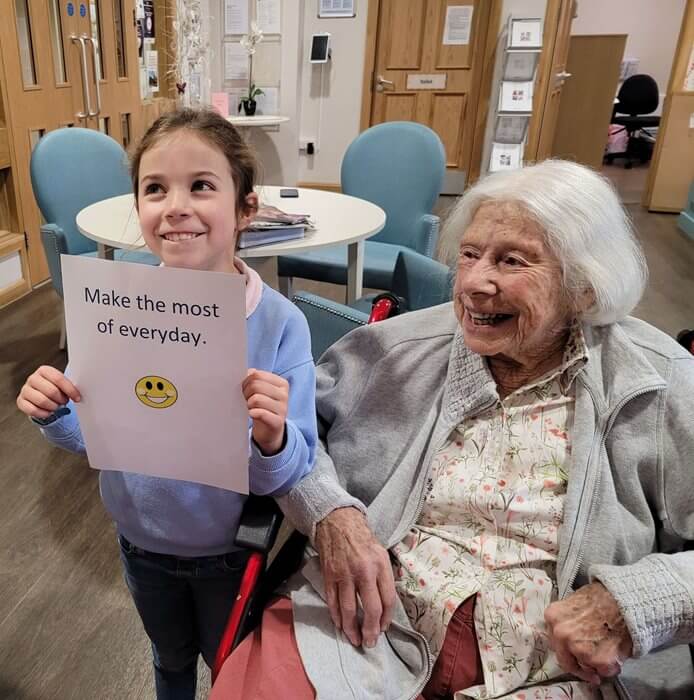 "It has been wonderful to see residents and their grandchildren spending time together and we've all loved hearing everyone's words of support and advice."
For more information about Care UK's 'Wisdom Booths' initiative, visit: careuk.com/wisdom-booths.
Weald Heights is a purpose-built care home designed to deliver luxury hotel-style comfort for residents, complete with a café, hair and beauty salon, cinema and garden. The home is divided into separate residential, nursing and dementia care suites, encouraging close-knit communities where residents can get to know each other, and where people with similar needs can be cared for together.
For more information on Weald Heights, please call Customer Relations Manager, Amelia Moore, on 01732 809 189, or email amelia.moore2@careuk.com.
For more general information, please visit: careuk.com/weald-heights.