A local care home met pupils who they have been exchanging letters as part of a pen pal initiative.
Residents at Care UK's Bickerton House, on Warfield Road, have been penning notes to pupils from Wooden Hill Primary School since October as part of a writing club.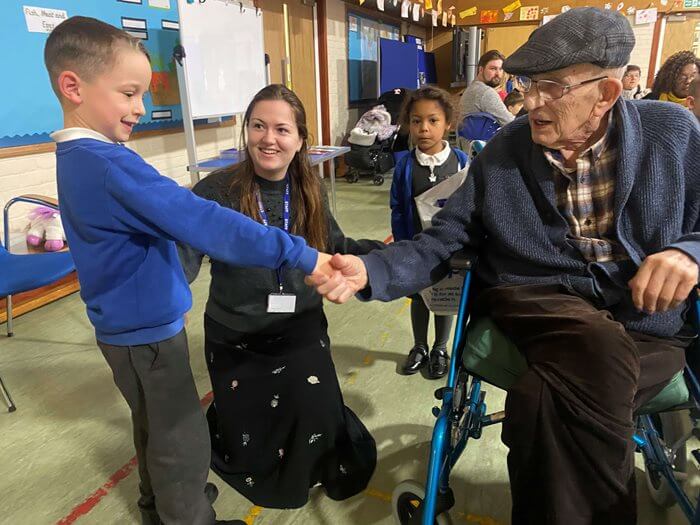 Local children, who are members of the school-run Pen Pal Club, were delighted to welcome residents of the local care home into the school to celebrate the partnership. Budding writers were able to meet their resident friends and everyone was invited to watch a festive performance from the school's choir.
85-year-old resident, Adrian, who took part in the writing scheme, said: "All the children were so lovely and well-mannered. I wouldn't have missed it for the world".
Ian Garner, Headteacher at Wooden Hill Primary school, said: "A big thank you to Bickerton House for coming to see us and giving our children a real purpose for their writing. The Pen Pal Club has absolutely loved writing and receiving their letters, it was a joy to see some of them meet in person. It was made all the more beautiful with the amazing singing from our choir, whose parents also really appreciated the chance to see them perform."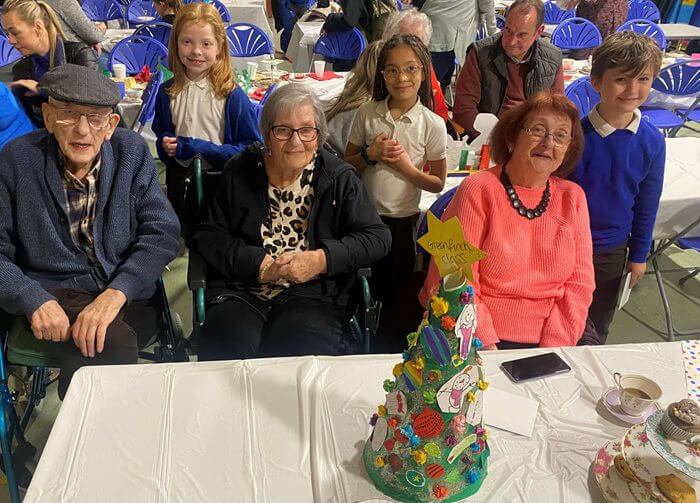 Erika Smith, Home Manager at Bickerton House, said: "We have been sending letters to these young people for two months so it was wonderful for the residents to finally meet their new pals in person. We also love any excuse to visit local schools and meet with members of the community.
"Intergenerational activities are brilliant for both the residents and the younger people they are interacting with. Not only are they a great way of stimulating the mind, but they allow the residents to share stories and reminisce about when they were the same age as the pupils.
"I look forward to carrying on with this initiative and hearing all about the lovely stories that come out of the letters going forwards."
Bickerton House has been designed to encourage residents to live active and fulfilling lives, while remaining as independent as possible in a safe environment. The state-of-the-art care home provides full-time residential, nursing and specialist dementia care and features a bar and café, cinema, hair salon, activities room and garden.
For more information about Bickerton House, please call Customer Relations Manager, Jo Anderson on 01344 989943, email Jo.Anderson@careuk.com, or visit careuk.com/bickerton-house