A couple at a care home in Basingstoke have shared their secrets to a long and happy marriage after 65 years together.
Ahead of Valentine's Day, the team at Care UK's Dashwood Manor, on Bradley Way, encouraged John and Betty Divall to reminisce about their early days as a couple, and they revealed their secret to a happy marriage – 'to communicate' and 'always kiss and make up if you have had an argument'.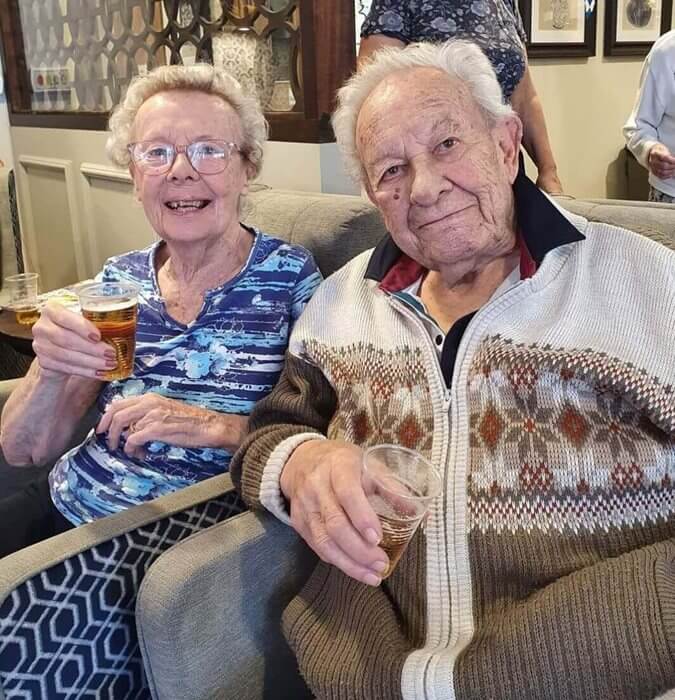 The couple met at Southgate Royalty Dance Hall in Southgate, London, when they were in their teens. John remembers thinking 'she was a stunning young lady'. During World War Two, John was evacuated to Wansford, near Peterborough, while Betty remained in London with her family. She often had to shelter during the bombing, luckily her house suffered only minor damage.
After the war, John returned to London, and they were married on 1st June 1957, in St Anne's Church in Salisbury. It was a sunny day, and the reception was held in the church hall. The couple then travelled to Sorrento in Italy for their honeymoon.
The couple went on to have two children together, Susan and Karen, and now also have two grandchildren. The family enjoy visiting John and Betty at Dashwood Manor.
92-year-old John said: "The secret to a happy marriage is to keep fit and healthy, and look after each other. I enjoyed playing cricket and golf, while Betty enjoyed tap dancing and amateur theatre."
John and Betty's three pieces of advice for couples today are, communicate, be considerate and always kiss and make up if you have an argument.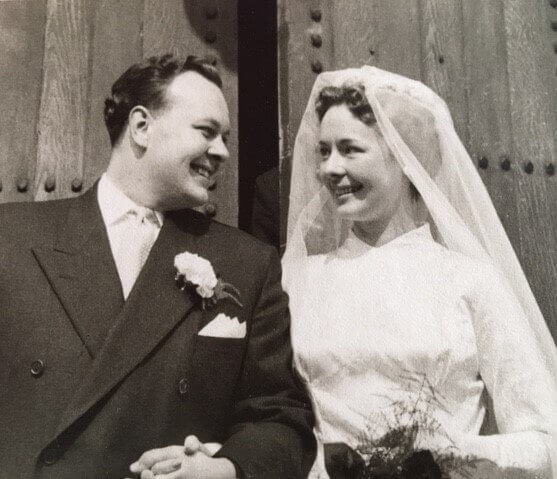 The home team have planned a special Valentine's celebration for the couple, including decorating the lounge with balloons and candles, and they'll be a romantic dinner cooked by the head chef complete with champagne.
Dil Perera, Home Manager at Dashwood Manor, said: "John and Betty are a wonderful couple, and we could all learn a thing or two from their happy marriage. We thought Valentine's Day was the perfect opportunity to encourage them to reminisce and share their pearls of wisdom.
"Love truly is in the air at Dashwood Manor, and many of the residents have also been reminiscing and sharing memories of their own past loves; it was lovely to hear stories from everyone's younger years.
"We'd like to say a big thank you to John and Betty for their wise words – and a very happy Valentine's Day to this incredible couple!"
Designed to enable residents to live active and fulfilled lives, while also promoting independence, the new care home, which opened in September 2021, incorporates space for hobby and leisure activities. Luxury facilities includes a café, hair and beauty salon, cinema and bar, and stunning gardens.
To find out more about Dashwood Manor, please call Customer Relations Manager, Leahanne Wilkinson, on 01256 805988, or email leahanne.wilkinson@careuk.com
For more information about Dashwood Manor, visit: careuk.com/Dashwood-Manor