Residents from a care home in Banbury enjoyed a paw-sitively brilliant day out at Crufts.
When the team at Care UK's Highmarket House, on North Bar Place, discovered that residents Rudi and June Steen, both aged 90 and annual watchers of the famous dog show, had never had the chance to visit in person, they set out to change that.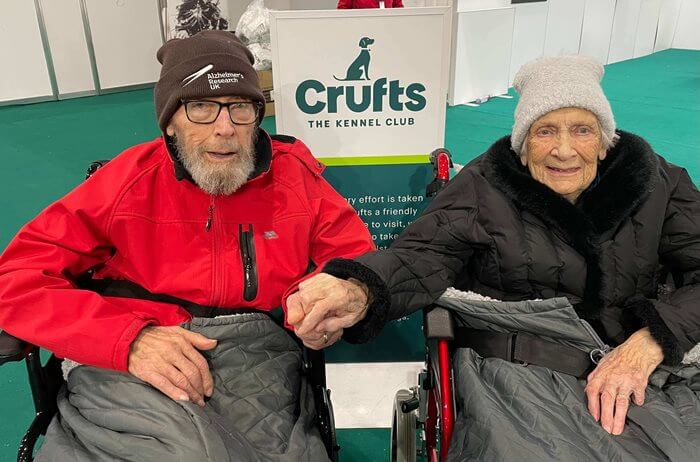 Married couple Rudi and June have watched the show on television for years, having been lifelong dog lovers. Throughout her childhood, June grew up with Cocker Spaniels and, once married, the couple cemented their relationship further with a dog of their own, Gretel the German Pointer.
Rudi and June were joined for the trip by some of their other canine-loving friends from the home. Throughout the day, the group were treated to a variety of displays including from the police dogs, an agility show and the junior handlers, as well as having the opportunity to meet plenty of the furry friends and their owners.
Speaking of the experience, June said: "Rudi and I have always wanted to go to Crufts – it was so much better than just watching on TV! I loved meeting all the dogs and their owners and experiencing the atmosphere."
Francesca Cowley, Home Manager at Highmarket House, said: "Rudi and June are avid fans of Crufts and tune in to watch it every year, so the team knew they'd be over the moon to visit the event in person.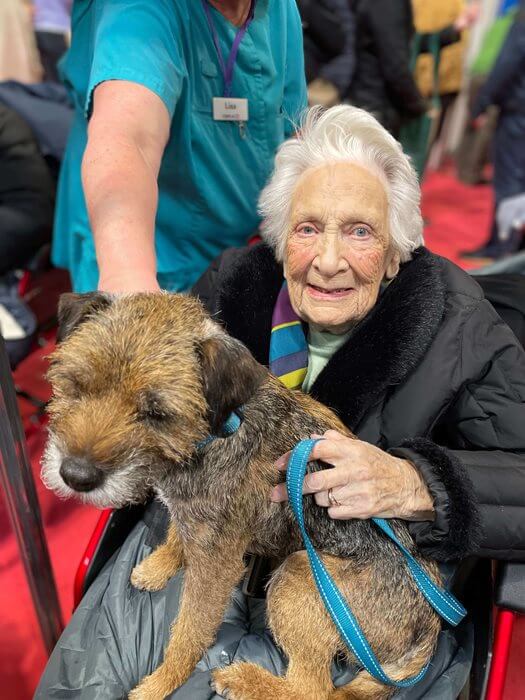 "Everyone from the home had a wonderful time at Crufts, watching the events and meeting all the lovely dogs. Animals are a great way of improving relaxation and wellbeing in older people, and the trip has provided a lovely chance for the residents to share fond memories and stories of their own pets.
"We'd like to say a huge thank you to everyone at Crufts who made this such a special day and are looking forward to planning our next animal encounter soon!"
Highmarket House is a state-of-the-art care home which provides full-time residential, nursing, dementia and short-term respite care. The care home incorporates space for hobby and leisure activities and includes its own cinema, hair salon and café.
For more information on Highmarket House please call Customer Relations Manager, Daniel Worley, on 01295 297596, or email daniel.worley@careuk.com
For more general information, please go to careuk.com/highmarket-house