Residents at a Quorn care home stepped through the looking glass for a very special party.
Team members at Care UK's Lonsdale Mews, on Farley Way, donned hats and costumes for a tea party inspired by the Lewis Carroll classic, Alice in Wonderland.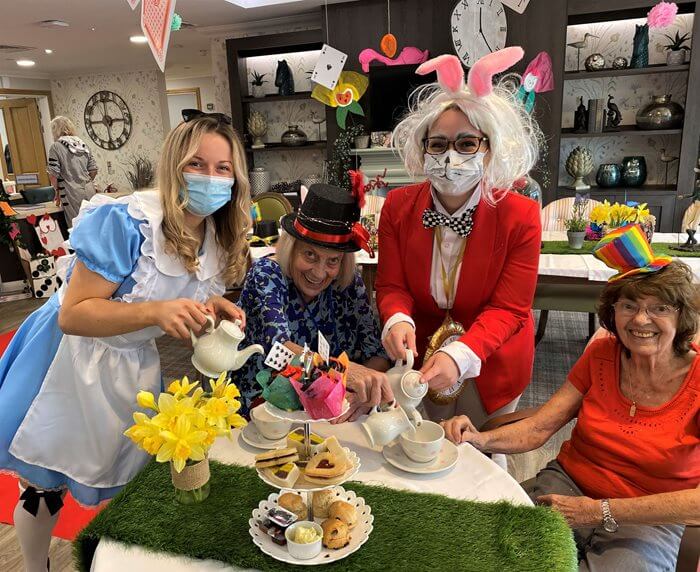 For a truly immersive experience, team members went all out, dressing as the Queen of Hearts, the Cheshire Cat, the White Rabbit and Alice herself. The home was adorned with handmade decorations by residents, team members and volunteers, including paper chains, balloons, bunting and crêpe flowers. Residents were also treated to Alice in Wonderland cupcakes specially made by the home's chef.
Tony said: "It was a wonderful afternoon very well spent and appreciated by all. Everyone I spoke to said how much they enjoyed it – one of the best events we have had yet."
Toby Sturgess, Home Manager at Lonsdale Mews, said: "We had such an amazing time creating our Wonderland Tea Party – it was a definite hit.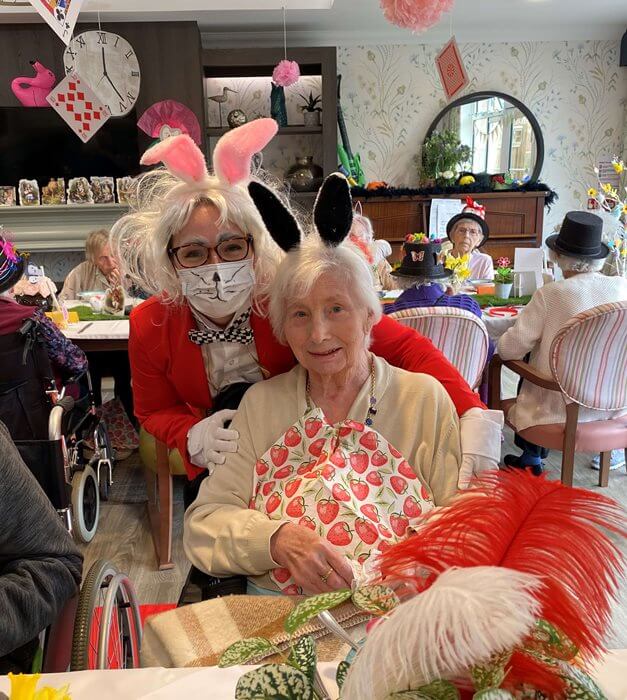 "It was very much a team effort, from residents who made the lovely decorations, to the care team who dressed up as their favourite characters.
"We always try to come up with fun activities here at Lonsdale Mews, and taking inspiration from our favourite books is a fantastic way to encourage reminiscence – all while being creative and enjoying some delicious treats too. We're already looking forward to our next tea party!"
Lonsdale Mews offers full-time residential and dementia care, as well as short-term respite. The home incorporates space for hobby and leisure activities and includes its own cinema, hairdressing salon and café. The layout of the building is configured into a series of individual suites, each having a dedicated lounge/dining room to help facilitate the creation of close-knit communities.
To find out more about Lonsdale Mews, please call Customer Relations Manager, Jenny Cartwright, on 01509 801 587, or email jenny.cartwright@careuk.com.
For more general information, visit careuk.com/lonsdale-mews.